Women in Dostoyevsky: Brave and Beautiful
Sonya from Crime and Punishment, Nastasya Filippovna from The Idiot, and Grushenka from The Brothers Karamazov… Written as women of beauty, readers see their struggles in  Dostoyevsky's novels. But, in the words of J-Lo, these women would probably tell the world, "Ya lips talkin' bout I play too much/ Can't a woman take advantage of what she wants". Heroines of Dostoyevsky are often noted for their compassion and strength despite their lack of power in their social status.
Whether it's empathizing with the scorn idiot or turning towards prostitution to support her family, women do not have control of their own fates. This strength is Dostoyevsky comment on the great amount of risks women take in upholding responsibility. In other words, Dostoyevsky has a feminist perspective where his female characters are just as strong and brave as their male counterparts when it comes to making decisions despite the tragedy society throws at them.
Cut to our age of film where it's not men dealing with the cruelties of finance (Wolf of Wall Street, The Big Short, American Psycho, etc. ) Hustlers is a film based on a New York Magazine's  Article about a group of women who conned or "fished" men who spent thousands of dollars at strip clubs. Their scapegoat for their extortion? Men's pride, fear, and toxic masculinity. The film follows the rags-to-riches story of Destiny: a single-mother and exotic dancer who calculated, commanded, and executed Operation "Steal from Wall Street Guys".
The Recession: A Villain
For every hero, there is a villain. And for the women in Hustlers or any Russian novel involving a lad struggling to feed themselves, it's poverty. Being poor is not what drives the hero, but negative impacts from it makes the hero fight financial injustice. As social issues are a common enemy in Dostoyevsky's novels, the effects of the 2008 Financial Crisis drives the women to fight the recession.
Recession films have a common theme. Desperation for financial freedom is a call to action!  Wealth is a driving force to survive in our world of capitalism and free-market economy! Well, in the stripper world, where the effects of free-market competition involves people dropping hundreds and thousands for dance, sex, glitz, and glamor IT'S STILL DOG EAT DOG. In Hustlers, we root for Destiny when she finally brandishes her calculator and heels for her family as she takes back what Wall  Street's men spent. We empathize with these actions because we've had our ways of struggling with financial hardships as well.
"Look, there's nothing I can really say to make sense of what went down. But everybody's hustling. This city, this whole country, is a strip club. You've got people tossing the money, and people doing the dance."(Hustlers)
Drugs, Sex, Booze and Wall Street, Oh My!..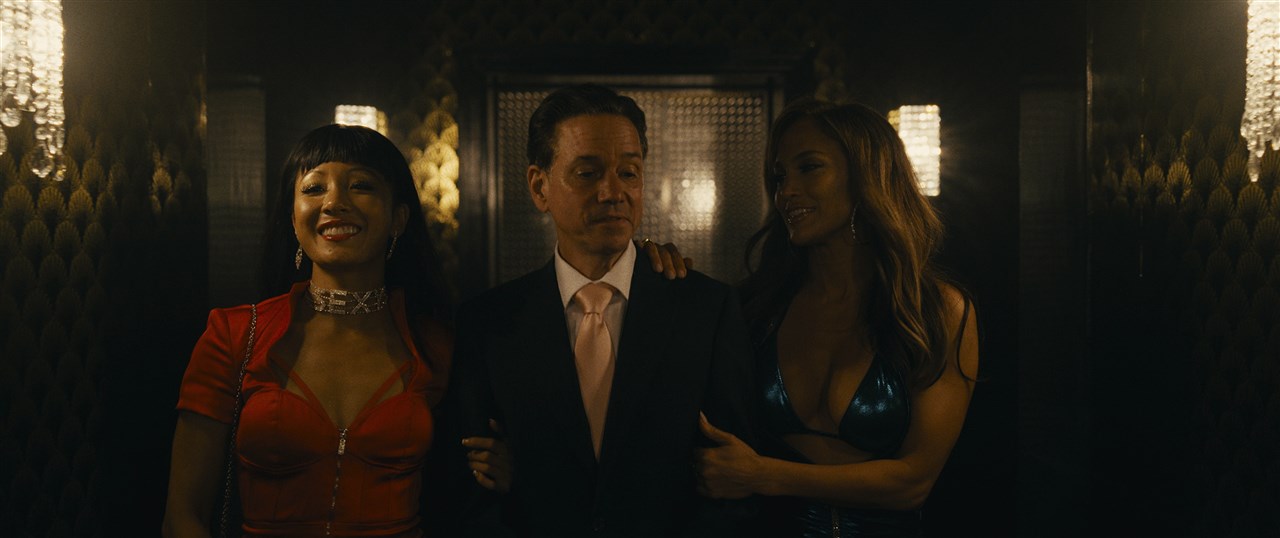 What makes Hustlers unique for a crime and punishment tale is its form of corruption. Not only is it undertaken by women of color but undertaken by a disenfranchised sector of employment outside of the typical blue-collar/ white-collar binary. To simply put,
"These Wall Street guys, you see what they did to this country? They stole from everybody. Hard-working people lost everything, and not one of these douchebags went to jail."  (Hustlers)
One could argue that the corruption of the free-market economy justifies the use of prostitution, drugs, and intoxication. In other words, the destitute surroundings were an obstacle. Destiny and her posse had the right to extort the 1%. We may not have walked in a stripper's heels, but we've been stepped on by the rich folks. The stripper sisterhood also challenged toxic masculinity (harmful attributes derived from ideal male characteristics) and took advantage of Wall Street men's' financial superiority. As one officer said in the article, "Men don't want to admit to being victimized by women. It came with humiliation telling their partners about their night with strippers." Like a double edge sword of scandal, Destiny's operation kept most men from coming forward.
"And says what? 'I spent $5,000 at a strip club, send help?'" (Hustlers)
The Remorse of Destiny and Raskolnikov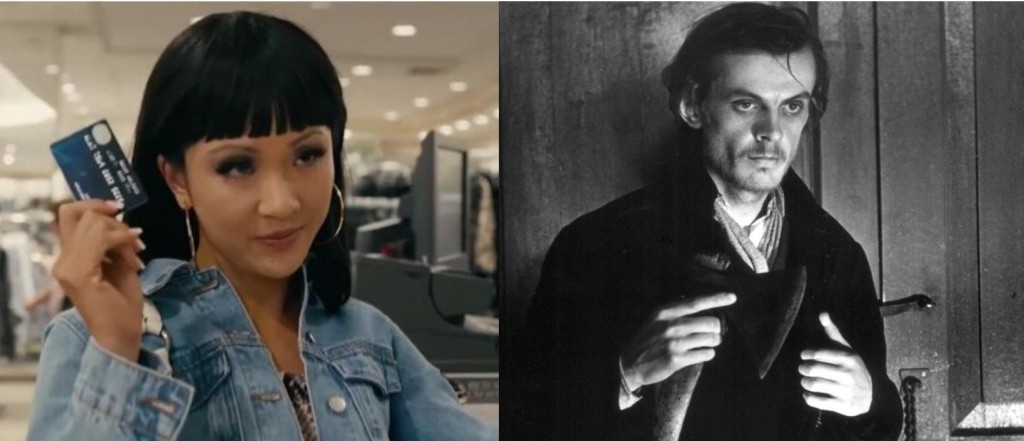 If you picture a murderer and a homewrecker, would the image of two young students trying to provide for their family come to mind? Crime and Punishment readers know that Raskolnikov, the protagonist, ultimately recognizes his crime and turns himself in. Similarly, we see Destiny feel the remorse of her actions as she relays her story to the journalist.
Although Destiny's journey of sex work parallels to Sonya (Raskolnikov's friend forced into prostitution) from the novel, Destiny's characteristics and philosophy align with Raskolnikov. As a criminal, Destiny commits extortion beyond her family and morals.  From the beginning of the film, she states that her ultimate goal was to not be dependent on anyone- financially and personally.
They were extraordinary beings who believed going above the rule of law was justified.
Because of this, both characters followed their conscience saying that they have the right to harm those who harm society. Both suffered from the flaws of their plans. Both have crossed the lines of morality. Both admit that they were responsible for their crimes.
*****
VM Productions is happy to announce that the pre-production of our feature length project Crime & Punishment, LA – following by the shoot of the movie – is scheduled to begin on Tuesday, January 7th 2020 in Los Angeles! http://www.vmpfilms.com/#August_
Crime and Punishment, LA, represents the third chapter of VM Productions ambitious Dostoyevsky-LA Project (following the completed movies  Shades of Day & Notes From the New World)  – a re-envisioning of Dostoyevsky's classic novel transported to LA during the riots of 1992. C&P, LA -currently in the active development- was selected, as the winner, for the European Co-Production Matchmaking Program at SXSW –https://bit.ly/324e5kD
*****
Want to know about VM Productions' Dostoyevsky-Los Angeles Project and about the films we make? Want to participate in our projects? Sign up to get tickets to the premiere of our movie (currently in post production), Dostoyevsky Reimagined-BTS and grab our  FREE e-books !

Follow us through our social media on
 Twitter, Facebook, Pinterest, Tumblr, Instagram, Goodreads.