Click here to read this blog in English.
---
Salve a tutti.
Ieri c'era un inaspettato giorno di sole a Londra, e quindi ne ho approfittato per fare un po' di shopping.
Solo per caso, sono capitato in un piccolo negozio a Notting Hill che vendeva vecchi film in DVD e VHS. Era fantastico, vero è proprio ossigeno per gli amanti del cinema. Se mai vi capita di fare un salto a Londra, quello è un posto da visitare dopo il maestoso Big Ben.
Il negozio era molto vecchio e polveroso, e nell'aria si poteva sentire il profumo dei nastri delle vecchie VHS che ho sempre amato tanto.
Mentre camminato tra quelle vecchie e polverose mensole di legno, piene di film affascianti, i miei occhi si posano su un grande capolavoro diretto da Luchino Visconti. Il film si intitola "Le Notti Bianche" basato sul racconti di Fyodor Dostoyevsky.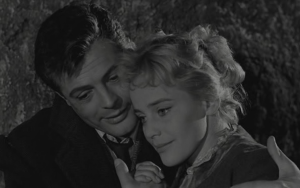 Ero così emozionato di aver trovato quel film, l'ultima volta che l'avevo visto in TV ero solo un bambino e ora avevo l'onore di stringerlo tra le mie mani.
La cosa che mi scoraggiava e che al negozio lo vendevano per 15 sterline, che secondo il mio parere è una truffa per un film del 57. Questo però non ferma un malato di cinema come me, e quindi come potete ben immaginare, l'ho comprato.
Quando finalmente sono arrivato a casa, preso dall'emozione, ho persino dimenticato di infilarmi il pigiama, ho subito inserito il DVD nel lettore e sono rimasto incantato di fronte a quella vecchia scatola per ben due ore. La maggioranza si innamora di questo film dopo solo 10 minuti, io sono una di quelle.
Il regista è Luchino Visconti, e non ha bisogno di presentazioni, è considerato uno dei pionieri del cinema italiano, insieme a Pasolini, Fellini e Antonioni.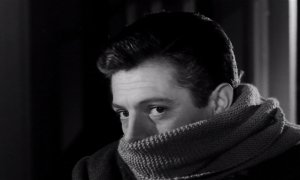 Ora è meglio che la smetto di sclerare riguardo le grandi menti che ci sono dietro "Le Notti Bianche" siete persone intelligenti, l'ho scoprirete da soli.
Dopo aver visto questo capolavoro, ho deciso di condividere non solo questo titolo con voi, ma anche tutti gli altri tratti dai racconti di Fyodor Dostoyevsky.
Perché e solo dopo aver visto questi film, che potrete comprendere e ammirare il nuovo capolavoro " Reinventando Dostoyevsky"
Qui sotto troverete i link che vi porteranno a visitare nuovi film, alcuni famosi altri meno, ma considerati tutti, capolavori.
Gustatevi questi perle di cinema, e mi raccomando, commentate e se avete qualche domanda, non esitate e contattarmi.
Godetevi il fine settimana.
Il vostro
Carlo Saccenti
Mi raccomando, visitateci a casa al  Dostoyevsky Reimagined: The Making of Notes from the New World e sulle nostre pagine social media  Twitter,  Facebook,  Google+,  Pinterest, Tumblr, e  Instagram.