My name is Carlo and I joined the VM productions film company a few days ago. Before I get to the point of the message, I will give you a short introduction about myself.
I am Italian and seven years ago I decided to radically change my life and pursue my dream of becoming a professional filmmaker.
I left my home and moved to England, the land of big opportunities (or at least that is what they say). I started making films almost immediately and I haven't stopped since.
I began this journey by enrolling in a Creative Media Production course and now I am finishing my film degree at the Brighton Film School.
I have been involved in 13 professional film projects; I have experience making documentaries, music videos, and short films. Now I am currently writing my first classical animation short.
I have experience in writing, directing, producing, financing, marketing, and other important production and post production roles valuable in the film industry.
When I first heard about the VM Productions I didn't even care who they were or what they were doing. The only thing I was interested were two words, Los Angeles.
I applied for the job with the belief I would not be chosen, but somehow the director Vitaly Sumin contacted me, and even more surprising, he offered me the position of Blog Writer for his film. So, here I am.
You may wonder why VM Productions is so important, when, especially in L.A., there are hundreds of multimillion dollar film companies like Warner Bros, Universal, and Walt Disney.
Well, my answer to this is, many successful film production companies have only one thing in mind, MONEY. But let me ask you this, how many of them really make films for the sake of art? How many are trying to preserve the purity of art? None.
VM Productions is the only company I am aware of making films to protect and preserve the genius minds from the past. That's very important. Because what we are, is essentially, what we were.
The genius mind that VM Productions is currently working on, and is inspired by, is the mind of one of the greatest philosophers and writers of all times, FYDOR DOSTOYEVSKY.

If want to know more about him, read through these sites:
Maybe now you are wondering; why should we care?
First of all, making a film regarding Dostoyevsky's novels is a challenge in itself.
It's not easy to pick up a story written centuries ago and translate it in a modern film language our youth can understand. Many film directors have tried and failed. A film I recall that actually managed to translate an ancient story to a modern film language is Franco Zeffirelli's Brother Sun Sister Moon (1972)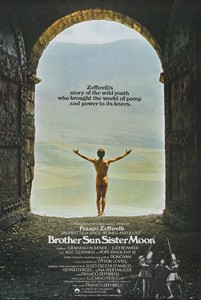 Dostoyevsky's stories are quite famous in the film industry. In 1957, the Italian director Luchino Visconti directed Le Notti Bianche and, in 2013, Richard Ayoade directed The Double, In 2011, Vitaly Sumin presented you another masterpiece Dostoyevsky Reimagined: The Making of Notes from the New World.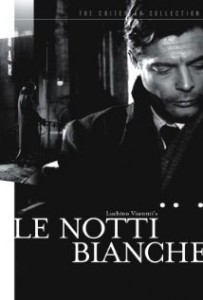 This film is not only a success but will also help us remember Dostoyevsky's novel, where we come from and to appreciate the sweet taste of pure and unattached art.
Hollywood gossip, money, and drugs consumed the soul of the film industry and films like Notes from the New World will help us to bring it back to life.
Now, it's your turn. It's your turn to be part of a successful film. It's your turn to walk on the red carpet. It's your call.
Dostoyevsky Reimagined is the fantastic journey behind the scene of awards winning Notes from the new world. You will discover the secrets of our film, challenges we encountered and real footage from the actual shoot.
Please join us and sign up for our mailing list and follow us on our pages to keep up to date on all new developments. Be sure to share your thoughts with us.
Visit me at home: Dostoyevsky Reimagined: The Making of Notes from the New World
Don't forget to check out the Twitter, Facebook, Google+, Pinterest, Tumblr, and Instagram too.