Is there such a creature as 'Russian steampunk literature'? No rule exists barring someone from combining traditional Russian classics literary themes with steampunk sci-fi conventions. Maybe a creative "mashup" is in the works somewhere. If not, it should be.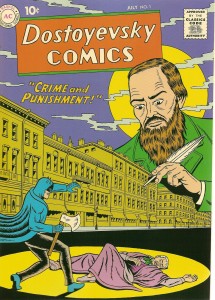 Any place in the world where there are science-fiction fans, there exist science-fiction authors. Someone in Russia surely is crafting these unique tales of 19th-century sci-fi and maybe doing so with a Crime and Punishment-style approach.
Sci-fi authors do like to dabble. The very existence of steampunk reveals that authors like to mix and match literary genres. Sci-fi writers also prefer to draw from their favored literary inspirations. Russian classics likely rank high among the influences of numerous science-fiction writers. Why not infuse science-fiction into a 19th-Century Dostoevsky-inspired work? The mix isn't as odd as most would think.
What is Steampunk?
Steampunk, essentially, reflects Jules Verne-style science-fiction. The term 'steampunk' acts as a play on cyberpunk. Cyberpunk refers to the "dark future" similar to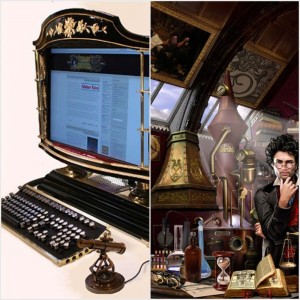 the landscape of Bladerunner. Steampunk takes a more extraordinary and escapist vision. The glory days of Victorian England become recreated through the lens of science-fiction and fantasy. Steampunk draws its name, in part, as a nod to the popularity — and necessity — of steam power in the late 1800's.
Steampunk novels haven't precisely gained mainstream appeal and broad success. The books do suffer from the "curse" of the artistic genre.
Science-Fiction Woes
Science-fiction falls under the description of an expansive genre. Various sub-genres exist, despite the niche popularity of the genre. Yes, some of the most successful motion picture box office hits come from the sci-fi realm. The number of science-fiction misses in cinematic and television history are, sadly, vast. The legendary Phillip K. Dick, author of Minority Report, Blade Runner, Man in the High Castle, and more, noted that science-fiction novels sold to a small audience of readers. Movies and television shows fared a little better than literary creations, but sci-fi remains a niche.
Why not cater to that niche by fusing themes from Dostoevsky with steampunk wonder? If you must play to a small audience, why not give that audience something special?
A Theme To Explore and Contrast
Steampunk can provide a reactionary response to themes found in one of Dostoevsky's prime works. Crime and Punishment serves as a warning against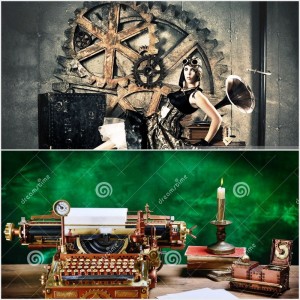 nihilism. Nihilism emerged as a philosophical movement in mid-19th century Russia. To the disaffected and disenfranchised, nihilism provides a dark sense of comfort. Nihilism embraces an attitude of mixing pessimism with misanthropy. When the world appears to be an awful place, wallowing in the belief that 'awful' must be embraced becomes the easy route to follow. In Crime and Punishment, Dostoevsky sought to combat the theory intellectually.
A modern-day steampunk writer could revisit this combative literary arena of Russian classics and utilize the hope and wonder found in Jules Verne's work.
The brilliance of Jules Verne's work derives, in part, from the ability to present a bright picture amid the darkness. Innovative technology found in Verne's novels gave readers a glimpse into what the future may hold. Even when the mastermind behind the technology, such as Robor the Conqueror or Captain Nemo presents incredible flaws, the fantastic technology capable of ruling the skies above or the sea below delivered specters of hope. Hope acts as a counterpoint to nihilism.
That's one insight to explore. A full Russian classics literature-inspired steampunk novel could come with a lot more to explore.
Vitaly Sumin recently completed a steampunk-like novel Shades of Blood – inspired by Dostoevsky's short story White Nights and Sumin's film Shades of Day. The new movie Shades of Blood based on the novel is currently in active development by our company VM Productions. Be the first to read the novel and see the movie!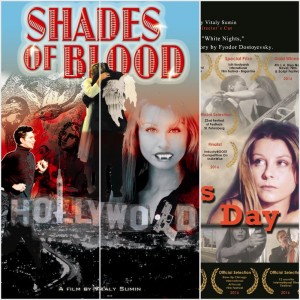 Edited & images: VM Productions
Want to know about VM Productions' Dostoevsky-Los Angeles Project and about the films we make? Want to participate in our projects? Sign up to get tickets to the premiere of our movie (currently in post production), Dostoevsky Reimagined-BTS and
grab our  FREE e-books !

Follow us on Twitter, Facebook, Google+, Pinterest, Tumblr, Instagram, Goodreads.