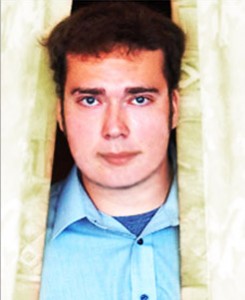 I hope you read The Missing Screenwriter: Part One. This blog will make more sense if you did. This mystery is very complex and has so many bizarre aspects that I do not want to rush through it. There is always the hope that someone reading these blogs will have information that will #HelpFindHurley.
When the cast and crew of Notes from the New World lost contact with their screenwriter, Robert Hurley, they became concerned for several reasons. There was the issue that Hurley was in possession of the only shooting script, without which the production would be stalled until it could be retrieve. But another more disturbing concern was that in recent weeks before he broke off contact, rumors had been spreading that Hurley had become involved with a mysterious secret society he had been introduced to by an alleged prostitute with ties to the Russian mob.
With these kinds of concerns being talked about,  the cast and crew felt they had to take action, cautiously. The first thing they decided on was to begin filming the behind the scenes events while making Notes from the New World. This would serve several purposes. The most important reason for documenting everything would be for evidence should it ever prove to be needed. If they find there was foul play involved in Hurley's disappearance there was the hope something they filmed might give the police the clues they would need to solve the mystery.
There was also the prospect that the footage might also help to protect the cast and crew in case Hurley's alleged interactions with criminals should prove to be true.  Last but not least, the footage could prove to be an entertaining side project no matter what they found out about Hurley, who could even imagine the unbelievable obstacles this company had to overcome to bring their award winning film Notes from the New World to the screen.
Selections from the behind the scenes footage have already been compiled in the award winning The Missing Screenwriter.
These mini episodes give a glimpse into the events but do not come close to telling the story we are now endeavoring to produce.
When the cast and crew gained access to Hurley's apartment they found it had been abandoned. The one significant clue left behind was a journal written in Hurley's own handwriting.  It's hard to tell if the journal was meant as a diary of his life, ideas for scripts he was working on, or maybe even something more obscure.
I personally never met Hurley but after reading some of the journal entries and given his age and the fact that he was said to have become reclusive, my first question when I started this project was; is it possible the Hurley suffered from paranoid schizophrenia? After viewing his My Space page where he has photos of his "friends" which include a photo of Harry Houdini and numerous other famous individuals who died well before Hurley was even born,  It makes you wonder about his metal state. While this is purely wild speculation on my part after reading the available evidence of the events that took place while Notes from the New World was in production and Hurley's journal entries, it is among the numerous plausible possibilities that could explain his behavior and disappearance.
However, given some of the experiences other cast members reported after they started looking into Hurley's disappearance, the possible mob connection seems a very viable reason for Hurley's disappearance as well. Consider Colin Walsh's experience he describes in the video clip above. Having strangers put a bag over your head and tell you to stop doing what you are doing is very disturbing and obviously not an invention from a paranoid schizophrenic mind.
Then there are the voice messages saved from Hurley's answering machine which you can listen to for yourself through the link below. Note of caution: some might find these messages disturbing.
Are these authentic messages from people trying to reach Hurley or were they created by Hurley as part of an elaborate joke? It certainly seems as if Hurley was involved in something potentially dangerous. It's possible he left of his own accord to escape the individuals who were looking for him.  It is also possible that one of the individuals threatening Hurley finally found him. Until Hurley is found, we may never know.
Next week, I'm going to discuss the journal itself and share with you selections from it. As always, if you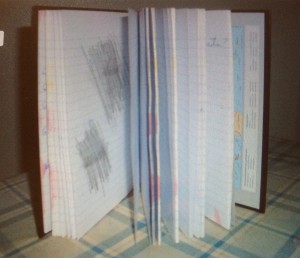 think you have any information which could potentially #HelpFindHurley please contact VM Productions.
Be sure to visit us at home at Dostoyevsky Reimagined: The Making of Notes from the New World
Follow this developing story through our social media on Twitter, Facebook, Google+, Pinterest, Tumblr, and Instagram.