I love reading lists. They help a reader organize their literary plans and map out a direction they want to pursue. Sometimes the lists have a theme: graphic novels, historical fiction, memoirs, narrative nonfiction, etc. But this summer, the scope is a bit grander — creating a list of essential classics. Now this is no easy task, since the very nature of the word 'classic' is heavily debated. However, the debate is half the fun: exchanging ideas and opinions on what makes a book good, bad, or an essential classic piece of literature. Here are some of my picks, in no particular order. Love them or loathe them, these books are sure to make your summer a literary one.
The Divine Comedy, Dante Alighieri
This story about one man's journey through the circles of Hell serves as the basis for much of modern mythology. It's also one of the most beautiful and complicated epic poems ever written, and a testament to faith in the human condition and the power of love.
The Stranger, Albert Camus
Existentialism and absurdism combine to make one of the most compelling novels the French author ever penned. Ostensibly the story of murder, the plot really centers around isolation, alienation, and the ultimate absurdity of the human condition. Camus' apathy and indifference is brilliant, unsettling, and unforgettable.
Slouching Towards Bethlehem, Joan Didion
Let's add some nonfiction essays to this list. Although Didion's collection of essays from the 1960s might seem somewhat flimsy compared to some of the heavyweights here, these poetically profound musings on life, love, and location will stay with you long after you close the book. Beautifully written and realized, this is the nonfiction collection for people who prefer poetry to prose.
Notes from the Underground, Fyodor Dostoevsky
Although undoubtedly the Russian master has penned more famous books, this one remains a personal favorite. It's a darkly funny and twisted meditation on morality, humanity, and Western philosophy as a whole. Bitingly acerbic and beautifully written, it's no wonder this novel has been adapted in so many unique variations (most notably Notes from the New World, which transposes the story from the bitter roads of Russia to the sun-drenched streets of Los Angeles) each a singular testament to the talents of Dostoevsky.
Catch-22, Joseph Heller
This satire on war and the madness it entails is as black as comedy gets. Perfectly encapsulating the surreal nature of war and bizarre mentality of battle, Yossarian's journey remains as timely now as it ever was. Rarely has an author managed to make you laugh so hard about things that are deadly serious.
Their Eyes Were Watching God, Zora Neale Hurston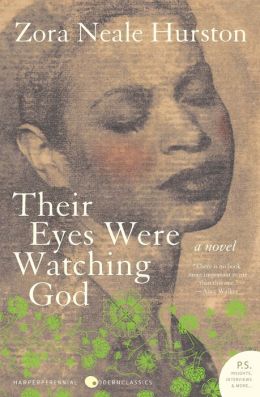 A revolutionary book at the time it was published, it remains edgy and uncompromising to this day. Hurston's novel catalogs the story of a young woman's search for true love through tumultuous times in the South. Raw, elegant, and wryly funny, this book is a poignant look at people dealing with enormous issues — gender equality and race relations — in the face of the daily struggles that make us who we truly are. It's an astonishing work and a genuine joy to follow the life and times of the unforgettable Janie Crawford.
Be sure to visit us at home and sign up for our free newsletter at Dostoyevsky Reimagined: The Making of Notes from the New World. You'll gain exclusive access to our members-only content.
Follow us on Twitter, Facebook, Google+, Pinterest, Tumblr, and Instagram.