"I am not afraid of storms, for I am learning how to sail my ship."
-Louisa May Alcott, Little Women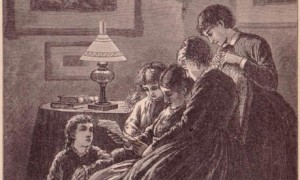 Fun Facts:
Loosely based on the lives of author Louisa May Alcott and her three sisters.

Alcott proceeded the novel with two sequels:

Little Men

in 1871 and

Jo's Boys

in 1886.

Praised for marking a new form of literature due to its combination of romance, children's fiction, and other elements of a sentimental novel.
Literature Meets Pop Culture:
Adapted for film twice as silent films, and four times with sound, in 1933, 1949, 1978 and most recently 1994. The 1994 version, directed by Gillian Armstrong, stars Winona Ryder, Christian Bale, Kirsten Dunst, Susan Sarandon, and Claire Danes. Other adaptations include two Japanese anime series entitled Little Women (1981) and Tales of Little Women (1987) as well as a web video called The March Family Letters in 2015.
Synopsis:
Little Women follows the lives of Meg, Jo, Beth, and Amy March throughout their transitions from girlhood to womanhood in Civil War-era New England. Raised by their mother Marmee while their father is off at war, each March girl must learn to find her own place in a rapidly changing society. Some sisters attend school while others work to help support the family. Jo shines as the rebellious main character who longs to be a successful writer, often penning plays for the family to act out at home.
A young boy named Laurie moves to the house next door with his grandfather and soon becomes a beloved family friend. He blossoms into a kind young man whose romantic fate I will never come to terms with . The March girls (later viewed as the March women) deal with love, loss, and embracing their true identities. Though chosen as the February book of the month for its powerful romantic aspects, Little Women encompasses everything that a great novel should encompass: compelling characters engaged in a profound plot. Little Women reflects expertly reflects the troubled Civil War era while also illustrating the touching personal lives of five women charting their own courses in life.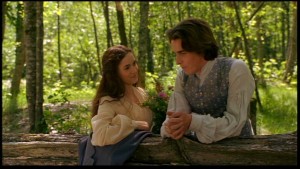 Message to Our Readers:
Who was your favorite member of the March family? Do you also share my constant struggle with Laurie's romantic fate?
Tell us what you think, join our discussion forum!