With entertainment juggernauts like Marvel and Star Wars, transmedia is arguably more prevalent than ever before. Transmedia is storytelling that covers multiple platforms. Marvel has its record-breaking box office films, but over the years they have expanded those stories into television shows, web series, video games, comic books, etc. This storytelling technique is not simply adaptations (i.e., a comic book turned into a movie); rather it is putting plot points in one medium that play a factor in another. Think about certain superheroes appearing in other superheroes' stand-alone movies. With a plethora of narratives, these entertainment empires can easily create these overlapping narratives.
Wrestling
Yet again, here I go talking about wrestling. I may turn twenty-three this year, but I still live with my parents, so it is my duty to discuss wrestling. Believe it or not, wrestling is a prime example of transmedia. Select few massive companies stand out in the wrestling world. WWE  (World Wrestling Entertainment, Inc.) is clearly at the forefront. Their resources allow them to tell stories any way they would like. Notable television deals, their own colossal streaming service (now moving to The Peacock in the U.S.), and social media having over a billion followers give WWE plenty to work with. While in-ring acrobatics attract many to the squared circle, storytelling keeps them watching.
After-Show Programs
Even when an episode of Monday Night Raw or Friday Night Smackdown goes off the air, the action does not stop. WWE offers programs like Raw Talk and Talking Smack after each respective television episode. These shows' premise is similar to post-game shows on ESPN where hosts discuss the preceding events, and performers make appearances giving their own perspective. Since WWE, if doing things right, try and always advance storylines, these shows are used to do so. Moments are not inconsequential, however.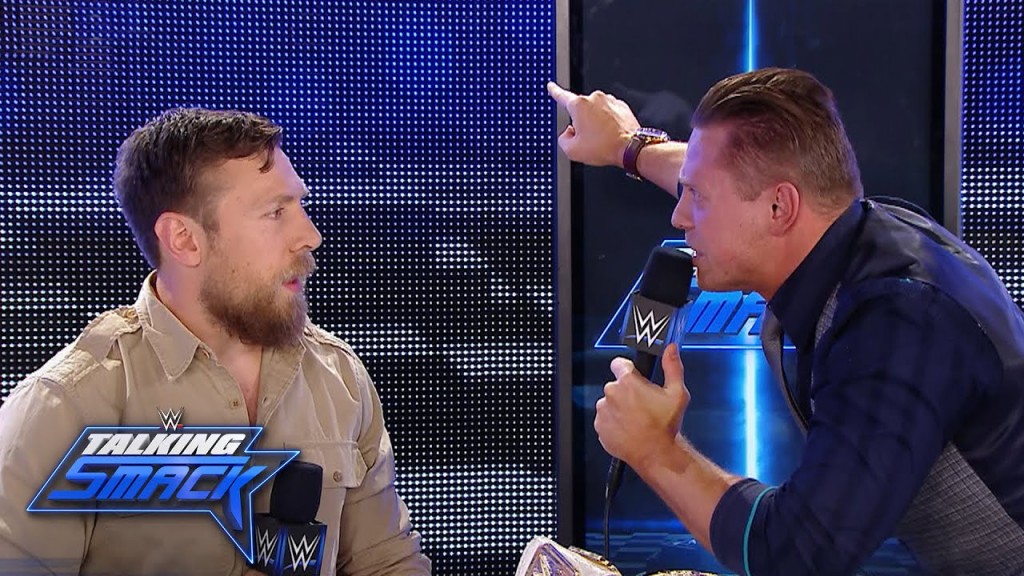 In recent weeks, WWE Universal Champion Roman Reigns has feuded with Kevin Owens. Their brutal interactions on Smackdown and pay-per-views have been quite entertaining, and they will meet once again at Royal Rumble. While their story naturally plays out on weekly television, more layers are added on Talking Smack. Roman Reigns's manager Paul Heyman frequents the post-Smackdown talk show. Sometimes Kevin Owens makes a "surprise" appearance and confronts the champion's manager. Their interactions range from intense stare downs, conversations about Paul Heyman's influence on Owens's early career, and important plot development. A significant plot development playing out on Talking Smack is the inclusion of Apollo Crews, another wrestler slowly being influenced by the malevolent Roman Reigns and Paul Heyman. His appearances continuously hint at an alliance, and it is vital information going forward in this storyline.
Social Media
Across all global social media accounts, WWE boasts over one billion followers. This does not even include individual on-screen personalities' followers. Their reach on the internet epitomizes their popularity even when wrestling is less mainstream than it was decades ago during its boom periods. The social media teams do not only promote television episodes, show recaps, and behind the scenes photos; they also advance storylines.
In May of 2019, WWE introduced the 24/7 Championship. As the name suggests, the title can be defended any time, anywhere. While the title has lost all direction, its early days provided wonderful entertainment on WWE's social platforms. Videos shared included the title changing hands on a plane, a golf course, and hotel rooms. Comedic storylines including wrestlers R-Truth and Drake Maverick provided great entertainment with logical story progressions. Maverick even lost the championship during his own wedding. Dead set on being the title holder, Maverick refused to consummate his marriage until regaining the belt, much to the disgust of his wife. After finally regaining the title, Maverick was ready to seal the deal with the belt still around his waist, but R-Truth interrupted before the fun even started and won back the title.
What proves this is transmedia is the title's inclusion on regular television. Certain events only happened online, but the story would pick up on the next episode of Raw. If the audience did not watch the events unfold on social media, they might be a little behind when Raw aired, but not enough to have no clue what was happening. This detail is an important aspect of transmedia. Stories need to be logical on its main medium so its audience can follow, but diehard fans understand the further depths of the story thanks to the other platforms.
Outside the WWE Umbrella
Rarely does WWE tell stories outside its own medium. Since they are a multi-billion-dollar corporation, they usually use their own immense resources to tell all their stories. On certain occasions though, they have been willing to collaborate with other people. In the late 1990s before WWE bought the cult-favorite hardcore promotion ECW, they had a working relationship where talent was shared. Storylines would progress on both companies' shows, encouraging each audience to watch the other product.
More recently, former NFL punter Pat McAfee entered into his own relationship with the wrestling juggernaut. On his podcast/radio show "The Pat McAfee Show," Pat invited WWE NXT superstar Adam Cole on to chat. Late in the interview, Pat criticized Cole's smaller stature which resulted in Cole screaming in his face and storming out. For a split second, fans flirted with the possibility that this was not planned. That initial feeling of realism came from this great example of transmedia. WWE does not work with outside entities too often for storylines. Why would they have Adam Cole lose it on a former NFL punter's show? Fast forward some time, and Pat McAfee appeared on NXT to challenge Adam Cole to a match. The viral interaction on Pat's radio show fueled this rivalry. Without that storytelling on a different platform, their matches would not feel as justified.
All Elite Wrestling
WWE's most direct competition is All Elite Wrestling. A promotion formed by wrestlers and Jacksonville Jaguars co-owner Tony Khan, AEW airs their weekly show Dynamite on TNT, attracting passionate wrestling fans desperate for something fresh. Those wrestlers that helped form the company share a key connection: Japan. Each wrestler at some point made their way to Japanese wrestling promotion New Japan Pro Wrestling. They also all shared time in American independent promotion Ring of Honor. During all their stints there, a YouTube webseries was formed: Being the Elite (BTE). The show consists of comedic sketches, wrestling storyline advancements, and behind the scenes looks at their shows. Once AEW was formed, BTE naturally focused on everything AEW while keeping its original tone.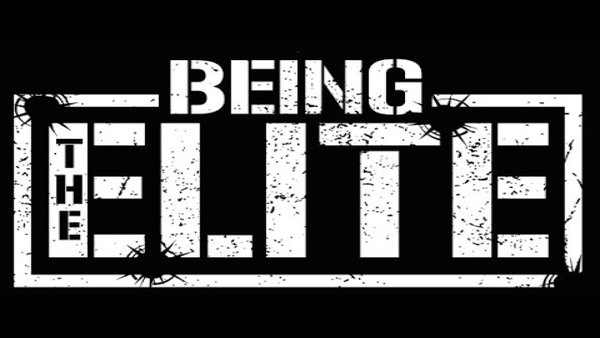 Since AEW employs BTE's creators and most frequent personalities, the series spends delicate time providing further depth for their already compelling storylines on Dynamite. There are copious storylines to pick from. Veteran Matt Hardy mentors a young tag team named Private Party on Dynamite, and on BTE Hardy clearly manipulates the young team into giving him fifty percent each of their earnings while contaminating their goodhearted mind. Hardy's actions on BTE clearly affect Private Party on television as they recently turned heel (became bad guys) on Dynamite thanks to the nefarious influence from Hardy.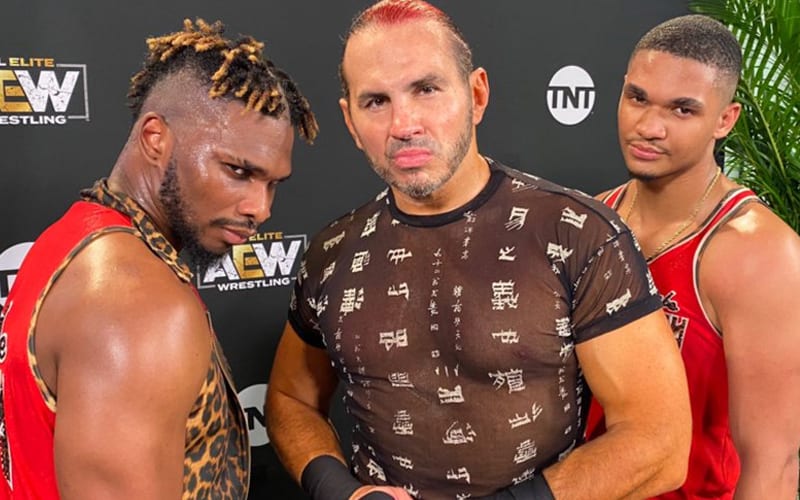 The Dark Order on BTE
Arguably the most entertaining storyline sharing time on BTE and Dynamite is the Dark Order desperately trying to convince Hangman Adam Page to join them. The Dark Order is a sinister cult on Dynamite looking to recruit Hangman who is a top star. Even though they are presented as serious threats on television, on BTE the Dark Order are fun-loving, hilarious friends that find Hangman the absolute coolest. Their eager attempts at snagging Hangman have been the highlight of BTE. On the webseries, Hangman has had incredible fun with the faction, spending time drinking and having finger-gun shootouts. Hangman has even tagged with Dark Order members John Silver (or Johnny Hungee for any BTE fans) and Alex Reynolds on episodes of Dynamite.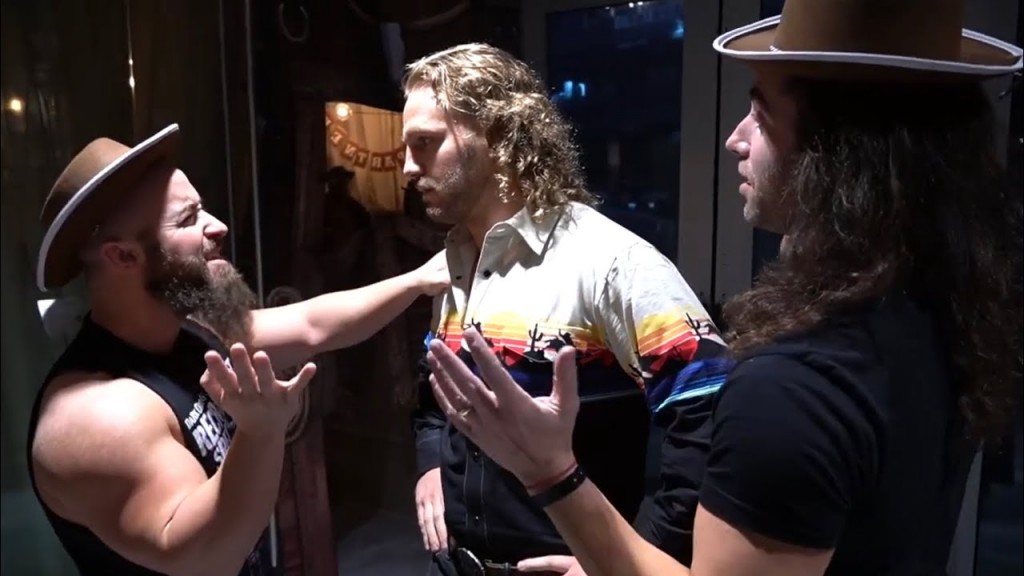 Recently, John Silver finally popped the question on an episode of Dynamite, but Hangman reluctantly declined due to issues being in a wrestling stable before (another storyline visited frequently on BTE). If one were to watch Dynamite and not know anything about BTE, they could still understand why John Silver would ask Hangman to join the Dark Order, but they would not know the depth to it. Hangman saying no is genuinely a disappointing moment, and that extra emotion is thanks to their great use of transmedia. Characters and storylines on Dynamite possess absurd amount of depth without the YouTube show, but BTE raises the bar even higher. Wrestling fans clamoring for something fresh absolutely get in in AEW.
Kenny Omega
Currently a member of the AEW roster and executive team, Kenny Omega is considered by many the greatest wrestler in the world. He notoriously prides himself in long-term storytelling. Some stories have been ongoing for years across different companies. As an individual, Omega might be at the forefront of wrestling transmedia.
Omega's history in Japan has many layers and much history, but his most popular time in Japan came when he joined the Bullet Club, a long-running evil stable in New Japan Pro Wrestling. He worked alongside many wrestlers in the stable, but he specifically hung around The Good Brothers (Doc Gallows and Karl Anderson) and the Young Bucks (Nick and Matt Jackson). The Good Brothers moved to WWE for several years until signing with American promotion IMPACT Wrestling in 2020 while Omega and the Bucks ran AEW. In a move not seen in quite some time, Omega appeared on an episode of IMPACT Wrestling as the AEW World Champion. There he met up with the Good Brothers once again. The Good Brothers even appeared on Dynamite to lay waste to AEW roster members in Omega's way. Like in Japan, the Young Bucks joined forces with them yet again. With two separate wrestling promotions working in tandem, the possibility for transmedia is endless. Events happening on IMPACT play a direct role during Dynamite and vice versa.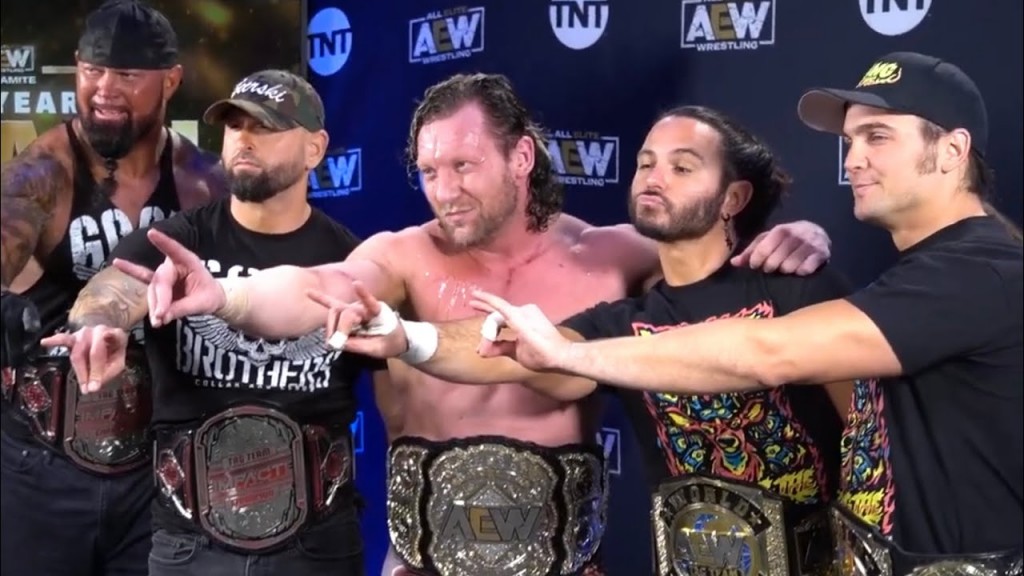 The Golden Lovers
During Omega's early days in Japan, he met wrestling star Kota Ibushi in Japanese promotion DDT. Their in-ring work was next level, and they grew a real-life bond together. After some time, they became a tag team known as the Golden Lovers. Even though the duo moved on to New Japan Pro Wrestling separately as single stars, their story did not end. Kota Ibushi challenged Bullet Club leader at the time AJ Styles for the IWGP Heavyweight Championship. As a member of the club, Omega stood ringside. In a heart stopping moment, Omega jumped on the ring apron to distract Ibushi, but he hesitated, staring deep into Ibushi's eyes conflicted. Their paths crossed yet again, and they acknowledged their past despite being in a new wrestling promotion.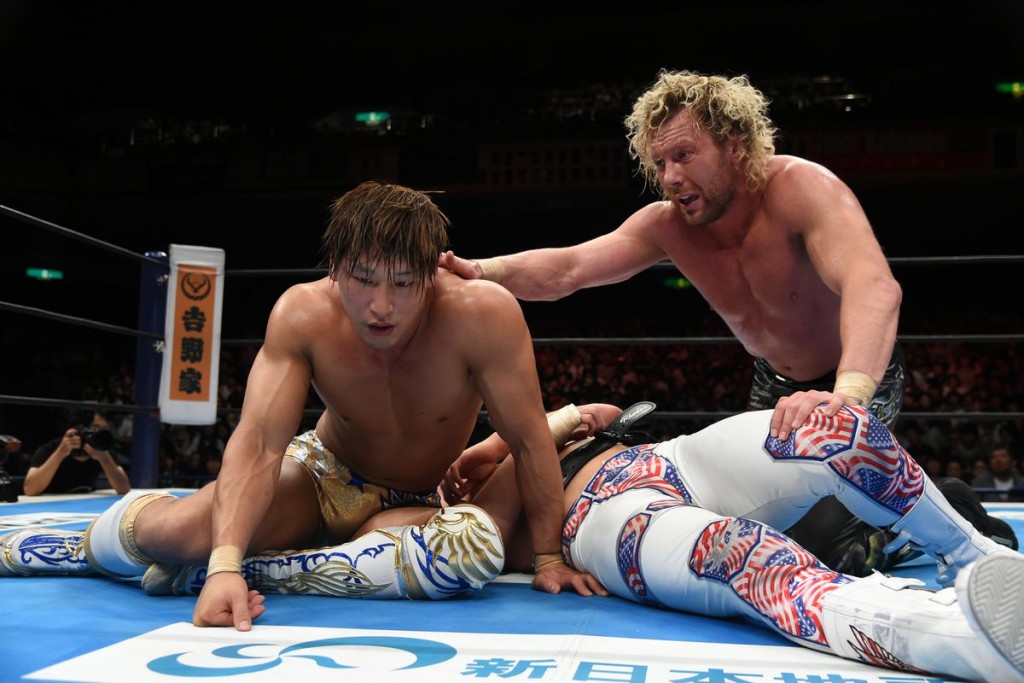 Despite Omega being in AEW and Ibushi in New Japan today, their story lives on in subtle ways. At AEW's Revolution pay-per-view in early 2020, Omega and Hangman (AEW Tag Team Champions at the time) defended their belts against the Young Bucks. The Young Bucks hit Omega with the Golden Trigger; the finishing move for the Golden Lovers years ago. In a moment that sent the roof off the arena, Omega kicked out at one with a fury. Nobody would disrespect him and his love for Ibushi and get away with it. Ibushi is not even a part of AEW, and Omega still takes the time to slowly advance his magnificent story with his golden lover. Nobody in wrestling puts that much effort and detail into their work. Rumors have floated that AEW might start a working relationship with New Japan, and if so, the Golden Lover story could play out more directly for the first time in a while. As of right now, audiences can look to other promotions/platforms to go on the journey themselves.
Vitaly Sumin and Transmedia
If someone is passionate about a story, they will use every resource they can to continuously make a story more compelling. Kenny Omega does so in wrestling, and Vitaly Sumin does so in film. He and his team in VM Productions are developing and producing quality films based on original stories and masterpieces of world literature.  This incudes the adaptations of several great works by Feodor Dostoyevsky  into innovative films. In 2011, Vitaly adapted Notes from the Underground into Notes from the New World, a film about a struggling actor in Los Angeles stuck in a love triangle and a sticky situation with the Russian mob.
Vitaly Sumin effectively uses transmedia to tell the story of the film's original writer: Robert Hurley. Hurley mysteriously disappeared during production, leaving the cast and crew not knowing where to turn. His disappearance and surroundings mirrored his writing in Notes from the New World. Thankfully, Vitaly Sumin demanded to document their findings and the ensuing events. In a whole new film Dostoyevsky Reimagined: The Making of Notes from the New World, Vitaly Sumin explores the similarities in themes to his 2011 film and these bizarre events. His vision plays out in several projects on different platforms, a testament to the creative possibilities in our modern era.
***
Want to know about VM Productions' Dostoyevsky-Los Angeles Project and about the films we make? Want to participate in our projects? Sign up to get tickets to the premiere of our movie (currently in post production), Dostoyevsky Reimagined-BTS and grab our FREE e-books !

Follow us through our social media on    Twitter, Facebook, Pinterest, Tumblr, Instagram, Goodreads.