"If you forget everything else about me, please remember this. I walked down that street and I never looked back and I love you. I love you. I love you so much that I shall hate you for ever for today."
― John Fowles, The Magus
Fun Facts:

Considered a work of metafiction, the novel compels readers to contemplate the complex relationship between fiction and reality as well as his or her role within it.
Inspired by author and self-proclaimed anarchist John Fowles' personal experiences while teaching on the Greek island of Spetses.
Literature Meets Pop Culture:
Adapted to film in 1968 by Guy Green (with the screenplay penned by Fowles himself), "The Magus" stars Michael Caine, Anthony Quinn, and Candice Bergin. Despite an all-star cast and a highly praised literary basis the film received quite poor critical reception upon its initial theatrical release. However, it was nominated for a BAFTA Award in Cinematography and has amassed a significant cult following and newfound commercial success over the years.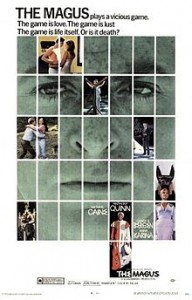 Synopsis:
John Fowles' The Magus (1965) plunges the reader into a postmodern world of dark psychological intricacy with a building sense of tension that is only resolved within its final pages. Featured on Modern Library's list of 100 Best Novels, the narrative follows the experiences of young Englishman Nicholas Urfe during his summer spent teaching on a mysterious Greek island. While battling a slew of personal demons and an overwhelming spell of social disillusionment, he meets Maurice Conchis who leads him down a winding path fraught with both discovery and deception where nothing is as it seems. Readers assume the role of Nicholas as he navigates multiple existential perils and are forced to confront the mysteries lurking within his or her own reality.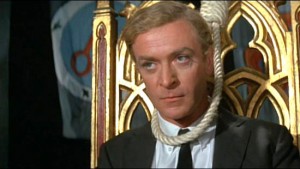 Message to Our Readers:
Tell us what you think!
Join our discussion forum and share your perspective and experience with this rich tale of psychological intrigue. What did you gather from the novel's much talked about the conclusion? Are you a fellow member of the film version's cult following? Let's get started!

Follow us through our social media on Twitter, Facebook, Google+, Pinterest, Tumblr, and Instagram.