Click here to read this blog in English

---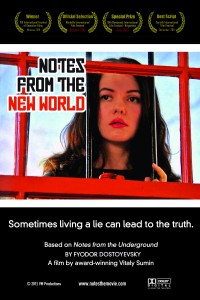 Fëdor Michajlovič Dostoevskij è vissuto nella Russia del diciannovesimo secolo, un periodo di malattie e conflitti dove l'arte in ogni sua forma poteva rappresentare una fuga dalla realtà e poteva addirittura trasformare la realtà stessa in qualcosa di più caldo, più sano, migliore…Arte significava conforto e sfogo, era l'espressione di pensieri interiori ma anche di opinioni socio-politiche. Era il mezzo per un fine ed era molto più di ciò, al contempo.
Dostoevskij tuttavia non è mai fuggito dalla vita reale, non ne ha mai negato l'oscurità: le sue opere riflettono realisticamente temi come la povertà o la morale, le relazioni famigliari, questioni sociali e politiche, e spesso si può trovare anche un forte legame con le sue esperienze personali. Eppure, è comunque difficile capire se il suo lavoro rifletta i suoi pensieri, i suoi sentimenti e ciò in cui credeva.
Comprendere lui e le sue opere non è un compito facile. Si possono carpire i temi principali ma c'è sempre qualcosa di più, qualcosa di più profondo da trovare: sogni nascosti nella realtà più impolverata, speranza nelle situazioni più difficili…È una caccia al tesoro fra pagine e inchiostro.
A questo punto, rimane una sola domanda: come può un'adattamento cinematografico contribuire a svelare i segreti di un autore complesso e misterioso come Dostoevskij?
Semplice: non può.
A meno che…
A meno che l'adattamento cinematografico non sia altrettanto misterioso e complesso e, invece di decodificare Dostoevskij, proponga un modo nuovo e moderno di interpretare lui e la sua produzione letteraria.
In altre parole, un parallelo che non abbia bisogno di incrociare il percorso di Dostoevskij nel tentativo di emularlo, ma che sia semplicemente ispirato al suo genio e si addentri in una storia diversa, con risvolti sorprendenti; una storia indipendente con uno stile che sia collegato a quello dello scrittore russo in modo chiaro ma delicato. 
Questa è l'esatta descrizione sia di Notes from the New World che di Shades of Day, e ora anche di Dostoyevsky Reimagined: The Making of Notes from the New World. Questi tre film scritti, diretti e prodotti da  Vitaly Sumin, rappresentano la continuità di un impegno, non solo nei confronti del cinema indipendente ma anche di una personalità che ha dato un contributo senza precedenti alla letteratura:Fëdor Michajlovič Dostoevskij.
Reinventare l'autore e le sue storie non è solo lo scopo di questo progetto ma è anche la sua forza motrice e tutte le persone che amano Dostoevskij capiranno ed apprezzeranno questo nuovo modo di guardare a lui e alle sue opere attraverso gli occhi della vita reale, nel presente.
Per maggiori informazioni visitate Dostoyevsky Reimagined: The Making of Notes from the New World e seguiteci sui social media: Twitter, Facebook, Google+, Pinterest, Tumblr, and Instagram.
Alla prossima!
Anna