Nature is so remarkable that we, humans, often forget how perfect it is. As intellectual beings, we fall for the illusion that we're not part of the unity of nature. However, on the contrary, it is quite the opposite. It's all connected! Nonetheless, this article is not about nature. Movies are how we create new universes within scenes. While creating motion pictures, or a new world, filmmakers create unity as well. The films have their own universe. Thus, everything in that universe has to make perfect sense. This can be a single movie, multiple movies, or episodes. When Frodo dedicates himself to protecting the ring, we all believe in him. In that dimension, everything is real and all connected.
VMP Films gives an amazing example of unity. From Vitaly Sumin's unique vision, Notes from the New World and The Missing Screenwriter, follow each other's footsteps. Moreover, an addition to the same unity is on its way. VMP Films is getting ready to present its latest movie AN LA STORY: The Making of the award-winning Notes from the New World!
Although they are neither connected like a trilogy nor share the same universe, they certainly share the same kind of mystery. In this article, the mysterious unity will be reviled. Get ready to dive into the New World order.
BUILDING A UNIVERSE & NEW WORLDS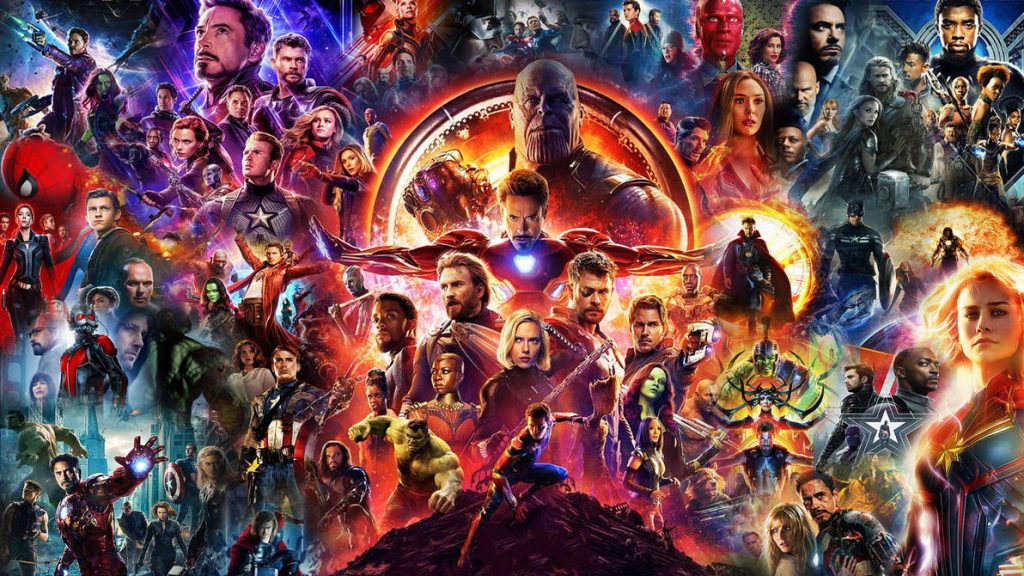 A cinematic universe is often described as multiple movies or series which are bound together with the same universal rules. There are many human-made universes out there: Star Wars Universe, Marvel Cinematic Universe, Lord of the Rings, Harry Potter, Matrix, etc. The list goes on and on. There is undoubtedly a charm in building universes. Consistency attracts people.
"The of idea continuing a successful movie goes beyond just striking gold with the same idea…

…The extended universe is seen to be a way of not just building on a franchise through sequels, but by linking seemingly stand-alone pictures and allowing them to crossover." – Oliver Lyttelton

Lyttelton, O. (2015, March 30). Why Hollywood Is Obsessed With Shared Universes, And Why Many Are Doomed To Fail. Retrieved from IndieWire: https://www.indiewire.com/2015/03/why-hollywood-is-obsessed-with-shared-universes-and-why-many-are-doomed-to-fail-265596/

Shared Universes and New Worlds within these universes are getting more and more popular. Creating New Worlds takes people on a journey they never experienced before. It is not only mainstream cinema that finds its way back to multiple film universes. On the contrary, there are many representations of "crossover" films in the art house cinema. For instance, between 1993 and 1994 Three Colors Trilogy by Krzysztof Kieślowski draw a lot of attention. Although the same actors are not in each film, the director added unique hints to show these movies happen in the same universe.
Moreover, another great example is Vitaly Sumin's creations: Notes from the New World (2011), The Missing Screenwriter (2012), and AN LA STORY: The Making of the award-winning Notes from the New World.
VMP Films and Their New World
Dedicated to the art of independent filmmaking, VMP Films is a production company that has made many award-winning movies. VMP Films is known for developing and producing quality films and series based on unique stories and masterpieces of good literature. With Vitaly Sumin's director vision, they entered a new era as a for-profit company. VMP Films / Vitaly Sumin has more than 59 awards from festivals all around the world.
New World
Before Notes from the New World, Vitaly Sumin and his crew filmed an astonishing movie called Shades of Day. While filming Shades of Day, everything went smoothly. Thus, Sumin and his crew thought it will be the same for their new movie Notes from the New World. However, it was not the case.
Needless to say, they faced many challenges while filming this amazing movie. So much so that Vitaly Sumin started to design the "new world" or the universe for Notes from the New World. After filming Notes from the New World, co-writer Robert Hurley disappeared. So, Vitaly Sumin created 19 mini episodes of The Missing Screenwriter. Moreover, now Vitaly Sumin's behind-the-scenes documentary AN LA STORY: The Making of the award-winning Notes from the New World is almost out!
How are They All Connected to Notes from the New World?
Notes from the New World
Notes from the New World was inspired by Dostoevsky's Notes from Underground. While Steven is torn between two women who both pretend to be someone else, he finds himself in the middle of a dangerous game. In a place where everyone spies on each other, everything gets tangled when the Russian Mafia gets involved. This remarkable movie won 28 awards and 12 nominations. However, making this movie was exceptionally difficult. Thus, these difficulties led to two other amazing creations:
The Missing Screenwriter
The Missing Screenwriter is a docu-thriller-drama-neo-noir miniseries that has 19 episodes. In this miniseries, Vitaly Sumin and his crew investigate Notes from the New World's co-writer Robert Hurley's disappearance along with the only shooting script that had Vitaly Sumin's handwritten notes. According to the investigation, there are two theories: First, relying on the drawings he left behind, he was kidnapped by an ancient cult. Second, the Russian Mob got involved since the Russian Mob plays an important role in Notes from the New World. Thus, they might not want this movie to be made. According to reliable sources, this miniseries will continue in the future. Until then, check what happened to Robert Hurley by clicking this link.
AN LA STORY: The Making of the award-winning Notes from the New World
AN LA STORY is a behind-the-scenes documentary by Vitaly Sumin and VMP Films. After countless struggles the crew has faced while filming Notes from the New World, Vitaly Sumin decided to reveal what happened behind the scenes. VMP Films' crew had to deal with betrayal, abandonment, lies, innuendo, mysterious ancient cults, and more while filming this award-winning movie. It was so interesting that Vitaly Sumin HAD TO film this documentary. Moreover, VMP Films finished the post-production! So the secrets of Notes from the New World are about to come to light.
Conclusion Phase
Unity is something that can be found in every aspect of life. Thus, it is no surprise to see it in movies as well. While there are many examples of cinematic universes that create New Worlds, VMP Films got the lead. The movie Notes from the New World started a series of events that needed to be documented by VMP Films and Vitaly Sumin.
As a result, they filmed the mini-series The Missing Screenwriter. And now, after a long time, they finished the post-production of their new movie AN LA STORY: The Making of the award-winning Notes from the New World. Even though these films/series are not trilogies, they follow each other and work together. In other words, they form a New World. Be a part of this journey and solve the mystery before it's too late. After all, it's all connected.
Want to know about VMP Films and about the films we make? Want to participate in our projects? Sign up to get tickets to the premiere of our movie, AN LA STORY -BTS, and grab our FREE e-books!
Follow us through our social media on Twitter, Facebook, Pinterest, Tumblr, Instagram, and Goodreads.