Independent movies were in our lives in the past, they are here in the present, and they will definitely be in our future. There is a debate about where independent filmmaking stands; Is it a business form or an art form? According to Paul Battista, the writer of Independent Film Producing, it is most certainly an art form. Moreover, he strictly believes that a movie is no different from painting, sculpting, or writing. As one of the art forms, independent filmmaking is unique and controversial from time to time. However, most importantly, independent movies are the future.
VMP Films acknowledges that creating an independent art form is indeed the future. As they declare in their "Our Method of Producing", VMP Films is dedicated to the art of independent filmmaking. Consequently, VMP Films have been contributing to the art of independent films for a long time. VMP Films and Vitaly Sumin produced many award-winning films such as Shades of Day-New Directors Cut-2022, Notes from the New World, and The Missing Screenwriter. Furthermore, VMP Films is not only the past and present of independent cinema but also the future. One of their latest movies AN LA STORY: The Making of the award-winning Notes from the New World is almost out!
In this article, we will discuss how independent cinema and VMP Films play a role in the art world and in cinema's past, present, and future.
INDEPENDENT CINEMA AND ART
There are seven fine art disciplines: painting, sculpture, literature, architecture, theater, music, and film. Although the film is one of them, there are still arguments over this. Films contain a lot of different aspects of art. There is acting, lighting, composing a scene, making the props, music, and sometimes even dancing. Thus, we can say that film is an art form that is a combination of multiple arts.
"Even to the sincere lover of the film in its present form, it must seem that the film is overwhelmingly used for keeping "records" of creative achievements: of plays, actors, novels, or just plain nature…"

-Hans Richter

Richter, H. (1951). The Films as an Original Art Form. College Art Journal, 157-161.

As Hans Richter described, films contain most of the art forms within. Even though this is where the argument of whether cinema is an art form or not begins, it also proves that cinema is definitely an art. For instance, when a cinematographer designs the light, he/she paints a picture. When the composer composes a piece for the film, he/she adds a feeling to the scene. Thus, the art of cinema records and adds to other art forms.
Admittedly, independent movies have more innovative qualities due to their unique nature. In an independent movie, the director tells the story from a distinctive point of view. Independent movies don't need to stay inside the lines. On the contrary, they paint a beautiful picture on an empty canvas.
PRESENT & FUTURE of Art Movies
The number of independent movies produced each year has almost doubled in the last decade, says Paul Battista in his book. It is no surprise that people are seeking alternative and more innovative ways to create. While mainstream cinema repeats itself like a broken record over and over again, independent cinema plays a new tune each time. Most of the new filmmakers don't want to follow the rules. Thus, they look for alternative and innovative ways to produce movies. Instead of knocking on the doors of mainstream studios, they find their own path. They change and bend the rules of cinema and reach another level of storytelling.
As a result, independent filmmakers play a key role in the art world. By expanding the limits of filmmaking and art, they innovate and create. Moreover, in a constantly changing world, independent filmmakers become the future of the art world. A perfect example of the future of Art Movies is VMP Films.
VMP Films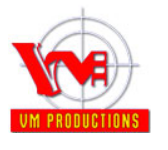 Beginning & Past
Vitaly Sumin and his team at VMP Films have produced many successful movies over the years. Their unique style of storytelling is so impressive that they won many awards from film contests all around the globe. They are committed to art and innovation:
"We are developing and producing quality films based on original stories and masterpieces of world literature, dealing with a variety of contemporary issues often neglected by mainstream cinema. "

– VMP Films
Vitaly Sumin's and VMP Films' Shades of Day, Notes from the New World, and The Missing Screenwriter were real successes. They formed VMP Film's past. However, it is time to look ahead to the future. VMP Films continues its productions and keeps its audience on its toes. One of the latest products by Vitaly Sumin AN LA STORY: The Making of the award-winning Notes from the New World is on its way to winning awards and being presented to its audience. AN LA STORY is the present!
Present: AN LA STORY
An LA Story is more than a movie; it is the present and the future of VMP Films. Vitaly Sumin produced Notes from the New World some time ago. Thus, AN LA STORY's journey began back then. While filming Notes from the New World, Vitaly Sumin and the crew experienced bizarre and extraordinary events. So, they decided to make a behind-the-scenes documentary about these events that also includes mysterious ancient cults, lies, abandonment, and betrayal. From Vitaly Sumin's point of view, the independent cinema audience will experience a one-of-a-kind movie very soon. And this brings us to the future of VMP Films and thus, the art world.
Future of Art
In a way, VMP Films defines the future of art. As a successful production company led by talented Vitaly Sumin, VMP Films play a big role in the art world. By contributing extraordinary movies, they become the future of art. While AN LA STORY is almost out, there are other movies in development in the future of VMP Films:
The third film in Dostoyevsky-LA Project: Crime & Punishment, LA already drew attention from European Co-Production Matchmaking Program. The fourth film in Dostoyevsky-LA Project: The Idiot received a development grant from the Warner Bros. Fund. Moreover, Shades of Blood (horror-romance), Nancy's Game, Love Game, Dare To Dream, Catherine I, II, Larry and Freedom, and The Defense are all in active development. Soon, these movies will form the future of the art world and art cinema.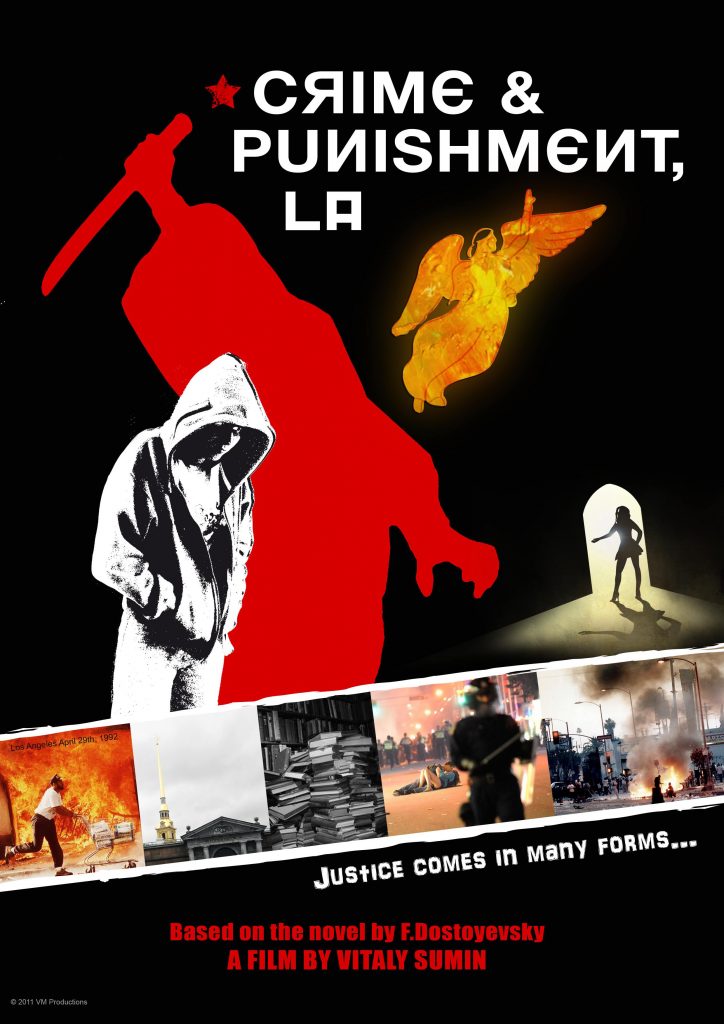 Conclusion
The film is one of the seven art forms. It contains a unique quality of each and every one of the art forms, which makes "film as an art form" exceptional. Even though some people debate whether cinema is art or not, VMP Films makes nothing but art in their independent movies. Vitaly Sumin's and his crew innovative storytelling proved itself in so many ways.
Nonetheless, VMP Films won many awards for its amazing movies. Their movies play a big role in the art world because of their extraordinary contributions. Their past was bright, present and future are even brighter. AN LA STORY: The Making of the award-winning Notes from the New World, which is their latest movie will be out soon and with its unique storytelling, it will spark in the art world.
Want to know about VMP Films and about the films we make? Want to participate in our projects? Sign up to get tickets to the premiere of our movie, AN LA STORY -BTS, and grab our FREE e-books!
Follow us through our social media on Twitter, Facebook, Pinterest, Tumblr, Instagram, and Goodreads.