For the last two weeks, we've asked you a few questions to prove how much you knew about film noir, and what your favorite neo-noir film was. If you haven't voted yet, the polls (and surveys) are still open, so feel free to join in on the fun.
This week we're doing something potentially even more interesting: we're talking about you!
Allow me to explain. VM Productions is not your usual Hollywood B2C (business to customer) or B2B (business to business) entity. We see ourselves as more of a P2P (person to person) thing. We like to speak to you about films, not only our own but also the classics of today and yesteryear. But we also like to hear what you have to say about them, engage in discussion, share the love about all things film (noir films, independent films, films in general) that we have in common. You more or less know us by now, either by having checked our profiles, read our posts, or interacted with us on social media. So we'd like to know a little about you as well.
Worry not: you'll only give us the information you want. And for those of you who decide to say Hi and introduce themselves, we have a little treat: we'll select two lucky winners who will receive a FREE Dostoyevsky Reimagined Baseball Jersey.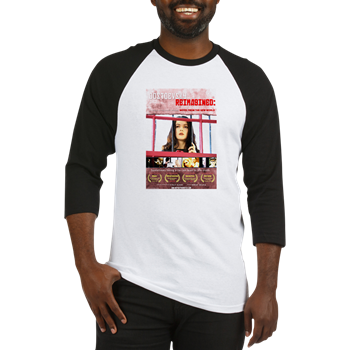 So here you are!
[mlw_quizmaster quiz=4]
Want to know more about what we do? Sign up to learn more about our process, our projects, and upcoming premieres.

Follow this developing story through our social media on Twitter, Facebook, Google+, Pinterest, Tumblr, Instagram, Goodreads.