Meet our post production team and find out what they think has really happened to our missing screenwriter Robert Hurley.
Deborah Hockey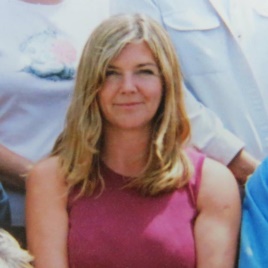 Hello! I'm one of the Post Production Team at VMP Productions. I write blogs and Facebook posts… and I proofread in the same way that Mary Poppins executes her 'tidying up' trick.
I'm Scottish, but I live on top of a mountain in the South of France, where I'm renovating an ancient farm. I blog about that too: www.debbiehockey.blogspot.com
I like to sing, paint, throw pots and grow vegetables. I am passionate about lighthouses, the sea and paintings by Chagall, Gauguin, Spencer and Kitaj. I appreciate fresh air and freedom. I love coloured glass items, especially stained glass windows. Of course, I love watching films; somewhat shamefully, I really enjoy action/thrillers, but my fave films today are Mulholland Drive, Fight Club, Anna Karenina and Moulin Rouge. Ask me tomorrow- it may have changed.
I read a lot. Not just Dostoevsky; in fact, he's not even my favourite writer (I know, keep it quiet). The most marvelous writer ever to live, in my opinion, is Gabriel Garcia Marquez: One Hundred Years of Solitude, Love in the Time of Cholera. His words are so beautiful that it hurts.
What do I think happened to Robert Hurley? I think he's dead. Long gone. His love for Natalya brought about his death- no question about it. Desperate to get her away from the clutches of the Russian mafia, and the strange cult, Dark Onto Light, Robert was careless. After Natalya stole money from her mafia bosses to fund their escape, they were murdered. To cover their tracks, the mafia then set up a trail of intriguing clues to sustain the mystery of Robert's disappearance. But that doesn't mean I think we should stop looking into this mystery; Robert and Natalya's killers must be found and punished.
Jade Hughes

Hi, I'm Jade, member of VMP Films post production, responsible for creating blog posts, competition managing and bringing you social media updates with the rest of the post production team!
I'm a British freelance writer with a singing/performing and art background. I'm into anything creative; I'm a huge animal lover and I love a party!
I'm also an avid film lover and especially enjoy horror and mystery. My favorites are The Omen, The Exorcist and The Evil Dead, also anything by Quentin Tarantino, Roman Polanski and Alfred Hitchcock.
I really love history and enjoy reading historical non-fiction and ancient mythology books, but my fiction favorites are Perfume by Patrick Süskind, Oscar Wilde's The Picture of Dorian Gray, most of Dan Brown's works and of course Dostoyevsky.
What do I think happened to Hurley? I've given this a lot of thought but I now believe Hurley has joined the cult Dark onto Light.
I have come to this conclusion by reading Hurley's diary entries and getting an insight into what his personality is like. Hurley shares many traits of someone who is susceptible to joining a cult and he even admitted he shared the same ideologies as Dark onto Light.
Hurley's recruitment into the cult would obviously have had to have been a secret- I think this is why we are unable to trace him and why he seems to have disappeared off the face of the Earth.
I believe he has joined this secret organization and doesn't want him or the rest of the cult to be found.
Of course, none of us knows the answer for sure and if we want to find out the complete truth we need to keep searching for answers to discover Hurley's fate once and for all.
Felix Purat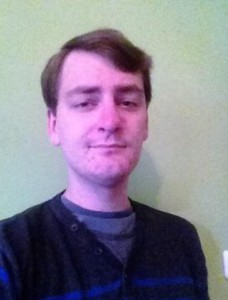 Greetings. I´m one of the post-production crew at VM Productions but otherwise a poet who knows it like Brodsky did. My hometown is Berkeley, CA, the land of protests, free speech, late 80´s punk that isn´t really punk for most people and a lot of other random things.
However, one day Europa told Berkeley to look behind it; Berkeley fell for that old gag and when it turned back around my heart was nowhere to be found. So now I live in Prague.
More information on my poetry can be found here: beyondnorcal.wordpress.com.
Whenever I am not furthering globalization by teaching English, my other job, I love engaging in discussions about big ideas over a glass of microbrew or red wine, be it Cote du Rhone, Bordeaux or one of the several red wines of Piedmont. I love languages and speak German, Polish, Czech and French in some form or another. In the world of film my new favorite film maker is Andrei Konchalovsky and the subject of mythology, especially Greek and Norse, interests me to no end. But most of all I enjoy reading literature in translation, especially Central and Eastern European authors. All-time favorites include John Steinbeck, Franz Kafka, Nikos Kazantzakis, Mikhail Bulgakov and of course the Master of Petersburg, Fyodor Dostoyevsky.
Regarding Hurley, the realistic side of me wants to think that he was merely done away by the Russian mafia. After all, they are a bunch of ruthless and relentless bastards who aren't just about to let things slide. But then again, a body would have been found by now. All bodies show up eventually.
Like Roberto Saviano who brought the actions of the Neapolitan Camorra into the light, it may well be the case that Hurley is incognito somewhere, using bitcoin and other cryptocurrencies to keep any money he has safe and publishing his writings under a variety of pseudonyms that have no discernible relation to one another. Given his degree in Computer Science from no less prestigious a place as the University of Southern California, he could very well be living in cyberspace for all I know. Which would also explain the arguably "subtle" cyber attacks VM Productions has recently faced.
Where the cult fits into all this, I can only speculate. Perhaps once he was digitized into cyberspace they wanted his blood as a reward for their assistance? Anything is possible.
Giorgia Damiani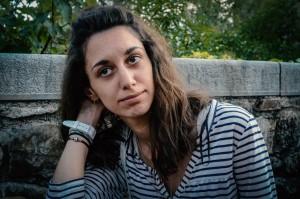 I am a member of the post production team at VM Productions. I manage social media such as Pinterest and Twitter and some PR activities.
I'm Italian, but I'm currently living in London. At the moment I am working as a freelance but my biggest dream is to become a teacher.
I love to read everything, from cereal boxes to the European classics; I spend most of my days reading something. I don't have a favourite writer because I believe that each and every author has something meaningful and beautiful to teach. Those who I admire most are Dickens, Sylvia Plath, Elena Ferrante, Natalia Ginzburg, Jonathan Coe and of course Dostoevsky. Films and TV series are another great passion of mine: I love Woody Allen, the Coen Brothers and Gas Van Sant and I can't wait to watch the next season of Mr Robot! I'm not a great expert and connoisseur of fine arts, but I love Kandinsky and JMW Turner because their paintings make me dream.
What do I think about Hurley's mysterious disappearance? Well, from what we know so far I am inclined to believe that he has joined the secret cult Dark Onto Light. As a matter of fact, in one of his journal entries he reveals that he was researching the cult in order to write a new script which led him to discover dangerous information, that he was present during their rituals and that he had gained access to some secret archives in Moscow. I want to believe that, since his disappearance, he's not been a victim of Dark Onto Light, but that he joined the cult voluntarily, as an undercover mission to dig deeper in order to reveal the truth about them to the world. Truth is a fundamental theme of Dostoevsky's work and I think Robert Hurley identified himself with this side of Dostoevsky to the extent that he got into trouble. For his safety and for the sake of our movies, we need to find him as soon as possible.
Alex F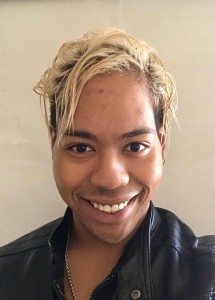 Hi, I'm Alex. I work for VMP Films, as a post-production assistant and social media strategist.
I like listening to music, reading classic literature (Heart of Darkness, The Brothers Karamazov, The Iliad and Odyssey), and making short films, and video art. I signed on to VM Productions to learn from Vitaly and gain experience in filmmaking.
I have a fascination with the occult and esoteric studies. It started in college, when I found myself learning about the Eleusian mysteries of life and death and ancient history. My thesis for my undergraduate degree revolved around the occult and esoteric practices of contemporary Islam.
I work closely with Jade, and I'm looking into Dark onto Light stateside; Robert Hurley's personality traits make him susceptible to cult influence. Although his whereabouts are unknown; I believe that Robert Hurley is alive, and either a member of Dark onto Light, or in hiding. Like everyone else involved, I hope to figure this mystery out, once and for all.
Now you've got to know a little about our post production team, why not message or comment on our social media posts and let them know what YOU think has happened to Robert Hurley?
***
Want to know more about the films we make? Sign up to learn more about our methods, our projects, the upcoming premiere and grab our FREE e-book (click on the cover below)!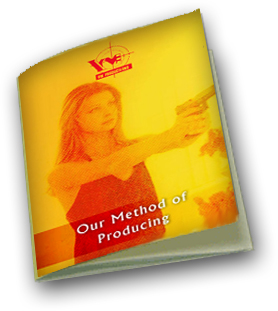 We hope to see you back here soon!-