Our missing screenwriter Robert Hurley left a message saying he had 'imaginary friends' that were connected to the ancient cult Dark onto Light.
Here are the next 7 of of the 14 figures that Hurley classes as his 'imaginary friends' and their connections to the occult or Devil worship :
Ingmar Bergman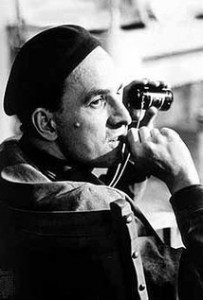 Ingmar Bergman a Swedish director often covered occult themes in his writings. Although we don't know much about his personal beliefs we can only assume they are reflected in his filmography.
The Magician for instance covered supernatural disturbances, The Devil's Eye is about the devil suffering a stye in his eye caused by the purity of a vicar's daughter leading to Him trying to rob her virginity and her belief in love.
Through a Glass Darkly, interestingly tells the story of a schizophrenic who suffers delusions and shares the same themes as the theory of Hurley having schizophrenia.
Arthur Miller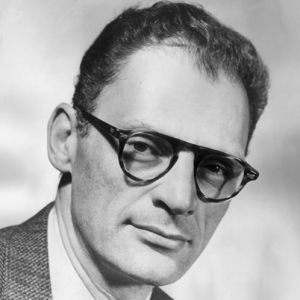 Arthur Miller was a playwright famously known for marrying Marilyn Monroe ( conspiracists believe Marilyn was connected with the founder of the Church of Satan Anton Levay)
One of Arthur's most famous works ' The Crucible' was based around the Salem Witch Trials of 1692. This film went on to inspire other occult based films such as the 2015 film ' The Witch'.
Sergei Eisenstein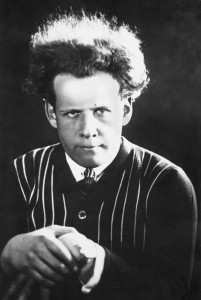 Sergei Eisenstein was an acclaimed Russian director and an innovator of montage techniques. Eisenstein was very interested in the occult and is often connected with soviet occultism.
This only heightens the theory of Russia having some connection to the ancient cult Dark onto Light.
François Truffaut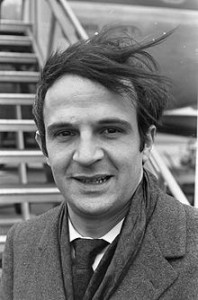 Film director and critic Francois Truffaut is the only person on this list for whom I can't form any solid connection to the occult. This is quite strange considering the other 13 members on this list all have some sort of occult connection. Perhaps Truffaut kept his private life and beliefs well hidden? Did Hurley know more than I can find online? Was this name just added to the list to throw us off? If this is the case is there a symbolic meaning to the number 13? If anybody can identify a connection to Truffaut and the occult please let us know.
Fyodor Dostoyevsky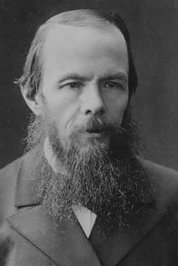 Dostoyevsky is certainly a character we at VM Productions are familiar with. Dostoyevsky often included occult subjects in his writings such as devil possession in The Landlady and the power of Satan in Nezvanova.
Dostoyevsky was also very curious about psychic phenomena in his personal life which is present in The Brothers Karamazov; 'The Devil: Ivan's Nightmare' references his spiritual beliefs with the scene taking place in candlelight with a demon dressed as a medium.
Luigi Pirandello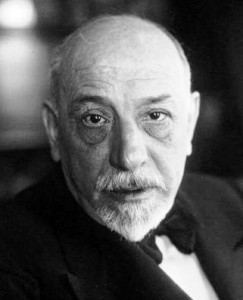 Pirandello was an Italian playwright and often focused on themes such as madness, illusion and isolation.
Pirandello was always interested in legends and magic inspired by the stories his elderly servant used to tell him.
Pirandello was also a self-confessed fascist. The fascist movement was responsible for discovering symbols within the occult lexicon such as the all-seeing sun, the serpent, and the skull.
Mana (Malice Mizer)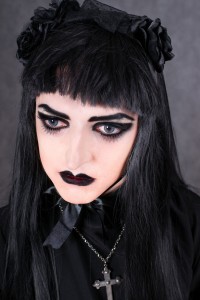 He is perhaps one of the lesser known people on this list, but Mana is a member of the Malice Mizer, a Japanese visual kei rock band. Malice Mizer songs include obscure titles such as Beast or Blood and Baptism of Blood.
Mana is a peculiar character famous for his silence and refusing to talk directly in interviews believing people who have different opinions cannot talk to each other.
Mana has often been quoted saying strange things such as ' I want to become a human soon' and claiming he was born 400 years ago in Europe.
It's also worth noting the name Mana also means 'spiritual force'.
***
Be sure to visit Jade's website and learn more about Robert Hurley and the film that was made about his disappearance at Dostoyevsky Reimagined: The Making of Notes from the New World.
Want to know more about the films we make? Sign up to learn more about our process, our projects, the upcoming premieres and grab our  FREE e-book (click on the cover below)!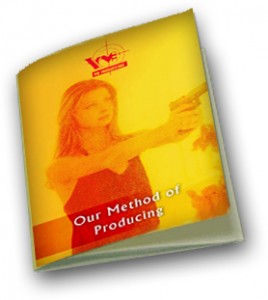 Follow this developing story through our social media on Twitter, Facebook, Google+, Pinterest, Tumblr, Instagram, Goodreads.
MORE ABOUT ROBERT HURLEY:
Debbie's Blog:
Who is tampering with our website?
Jade's Blog:
Hurley and his imaginary friends -Part 1
My research into Dark onto Light
Ford's blogs:
The Missing Screenwriter: Golden Dolls
The Missing Screenwriter: A Certain Code
The Missing Screenwriter: What's Not on the Menu
The Missing Screenwriter: To the Breaking Point
The Missing Screenwriter: Cloak-and-Dagger
The Missing Screenwriter: An Inside Job
The Missing Screenwriter: Eyes Wide Shut
The Missing Screenwriter: Relevant Patterns
The Missing Screenwriter: When Darkness Becomes Light
The Missing Screenwriter: Diary of a Madman
The Missing Screenwriter: What We Know So Far
Mark's blogs:
It only got Stranger and Stranger…
My Attempts to Work with Jord, the Vlogger
Lauren's blogs:
Production Notes: The Plight Of The Vlogger
Production Notes: A New Perspective
Production Notes: Disappearances, Dark Tidings, & Sinister Situations
Production Notes: Changing Seasons, Changing Moods, And What Comes Next
Production Notes: Vlogs, The Missing, And The Fear
Production Notes: What Happened To Robert Hurley? 
Production Notes: Incentives, Sign-Ups, And More Mysteries 
Production Notes: Saying Goodbye, Staying On Track, & Ominous Signs 
Production Notes: Incentives, Updates and the Missing Screenwriter
The Missing Screenwriter: Silence Speaks Volumes
Changes, Updates, & The Missing Screenwriter 
Shari's blogs:
The Missing Screenwriter: Dark Onto Light continued
The Missing Screenwriter: Dark Onto Light
The Missing Screenwriter: The Journal
The Missing Screenwriter: Part Two