Last month, Capone garnered mixed reviews upon its VOD release. Many viewers felt disappointed with the outcome. Despite these opinions, there is no doubt that mob films are still as prevalent as they always have. Organized crime infatuates filmmakers, like Martin Scorsese, and they stick to creating mob films. While this genre is common in the industry, writers and filmmakers tell their stories in different ways.
Based on Reality
Even though films adhere to the suspension of disbelief, many mob films are based on reality because mobs exist in the world. An influential real-life mob was the Winter Hill Gang led by Whitey Bulger. This story is somewhat personal to myself since my grandmother grew up in Somerville, Massachusetts and taught members' children in elementary school. The gang was most influential in the mid-1960s and lasted through the 1990s.
Such a prominent presence warrants a fascination by many. In 2015, Black Mass was released, and it was based on Whitey Bulger in the mid-1970s. While the screenplay was adapted from Black Mass: The True Story of an Unholy Alliance Between the FBI and the Irish Mob by Dick Lehr and Gerald O'Neill, both works retell the interesting phase of Bulger's career where he feuded with Angiulo Brothers, and Bulger's old friend John Connolly convinces him to be an FBI informant.
The mob film peers into Bulger's life during a time where he manipulated his power as an informant, and it offers a glimpse into the reality of organized crime and the FBI. For some, mob films based on reality can be the most entertaining. An audience's perspective automatically changes when they realize what they are watching is a true story.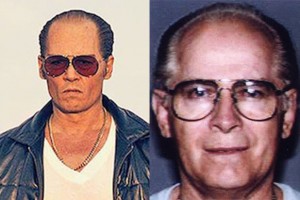 Based on Other Films
Most films are either book adaptations or remakes. Hollywood often remakes foreign films. In 2002, Media Asia Films released Internal Affairs, or Mou gaan dou. Martin Scorsese later directed a remake of that film: The Departed. While some may think the original exceeds Scorsese's version, The Departed won four Academy Awards, including Best Picture, and remains a classic today.
The Departed follows Billy Costigan, a Police Academy student turned mole, while he traverses the Boston mob. His goal is originally to take down the leader Frank Costello. As time goes on though, Costigan realizes that Costello has a rat in the police force. Drama ensues as both rats try to sniff each other out before the other.
All mob films naturally involve the law, but The Departed and its predecessor Internal Affairs bring stories that have constant urgency and tension since two characters have the same, yet conflicting, goal. Many other mob films play with the "rat" model, including personal favorites of mine the Indonesian The Raid series by Welsh filmmaker Gareth Evans. Consider looking into mob films from other parts of the world, like Hong Kong and Japan, for more beautifully crafted mob movies, whether they are adaptations or not.
Unique Mob Films
Many mob films provide unique alternatives to the genre, but others do that while simultaneously being unique as a whole film. Mob films do not always have to be about mobsters working with the FBI, the traditions within the organization, or undercover agents infiltrating the empire. Other films give a look at one individual associated with the activity.
Ryan Gosling starred in the hit film Drive as "Driver" where he plays a stunt driver that assists criminals with getaway driving. He falls for his neighbor Irene, but when her husband gets out of jail, he enlists Driver for a million-dollar heist. When the heist goes wrong, Driver must protect Irene and her daughter. Some may not consider Drive a mob film, but it is a fresh perspective on organized crime.
Not only is Drive a surprisingly violent affair, one of the most compelling aspects is the lack of dialogue. Usually intricate dialogue from dominating personalities surge through the scenes. Here, actions take priority. Whether it is Driver and Irene growing close, Driver's gory attacks on people threatening Irene, or Irene's reaction to her husband's death, Drive's scenes need little words to thrust the audience into the story's world. The gritty, heartbreaking actions by the characters leave silence that rings in every viewer's ears.
Vitaly Sumin and Robert Hurley
Instead of an outlandish mob running an entire city, Drive focuses on a romantic and tragic relationship that happens to involve the mob. It is not often such a subject is dissected in mob films. Some may enjoy traditional mob films, but others seek the different perspective. Vitaly Sumin's upcoming film Dostoyevsky Reimagined: The Making of Notes from the New World uniquely looks into the mob too. It documents the making of Notes from the New World where its original screenwriter, Robert Hurley, disappears in the middle of production. Since he had sole possession of the shooting script, the crew investigated his abandoned apartment. To their surprise, they discovered many cult-related drawings and signs that pointed Hurley to the Russian mob. Vitaly Sumin strives to create films that stand out and tell compelling stories, and this documentary continues the trend. The film is currently in post-production, so stay involved with everything VM Productions to live the mystery yourself. Click here for a free e-book detailing Hurley's disappearance.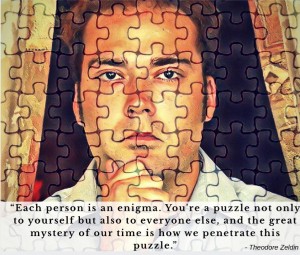 * * *
VM Productions is happy to announce that the pre-production of our feature length project Crime & Punishment, LA – following by the shoot of the movie – is scheduled to begin on Tuesday, September 8th, 2020 in Los Angeles! http://www.vmpfilms.com/#August_
Crime and Punishment, LA, represents the third chapter of VM Productions ambitious Dostoyevsky-LA Project (following the completed movies Shades of Day & Notes From the New World) – a re-envisioning of Dostoyevsky's classic novel transported to LA during the riots of 1992. C&P, LA -currently in the active development- was selected, as the winner, for the European Co-Production Matchmaking Program at SXSW –https://bit.ly/324e5kD
*****
Want to know about VM Productions' Dostoyevsky-Los Angeles Project and about the films we make? Want to participate in our projects? Sign up to get tickets to the premiere of our movie (currently in post production), Dostoyevsky Reimagined-BTS and grab our FREE e-books !

Follow us through our social media on    Twitter, Facebook, Pinterest, Tumblr, Instagram, Goodreads.