Actress Natasha Blasick is being seen around the world in Notes From The New World as the film screens in festivals and wins awards. The movie had its North American premiere at the Crest Theater in Los Angeles, California where it won "Best Artistic Contribution Overall Grand Jury Winner". Blasick plays the leading role of Sonia, an enigmatic, angelic yet troubled woman who observes what at first seem to be unrelated situations.

The film is an adaptation based on Fyodor Dostoyevsky's Notes From The Underground . Director Vitaly Sumin reimagined the material in the modern day setting of Los Angeles. Natasha was tasked by Sumin to create her character's backstory in a lengthy character biography. In the final film she speaks four languages – English, Russian, Ukrainian and Spanish.

It's been said there are no small parts, only small actors. Natasha was originally cast in a smaller role. Through the rehearsal process Sumin soon promoted her to the leading role of Sonia, a character whose mysterious qualities demanded a delicate, knowing portrayal. A native of Odessa, Ukraine, Natasha was steeped in the literature of Dostoyevsky, and she threw herself into the challenge.

Notes has screened in festivals including Moscow (Russia), Marbella (Spain), Corinth (Greece), Berdyansk (Ukraine) Singapore and New York winning over a dozen awards. Coming in 2017 are festival screenings in Geneva, London, Russia and India.

In the summer of 2017 Natasha will be seen alongside Gerard Butler, Jeremy Piven and Jamie Foxx in All-Star Weekend, superstar Foxx's directorial debut. Natasha plays the role Natalia, a Ukranian traveler who is more than she seems upon first meeting.
Source: Natasha Blasick Leading Role On Festival Circuit With Award Winning Film Notes From The New World
Explore the incredible award winning Dostoyevsky based films at VM Productions by visionary director and producer Vitaly Sumin and grab our  FREE e-book (click on the cover below)!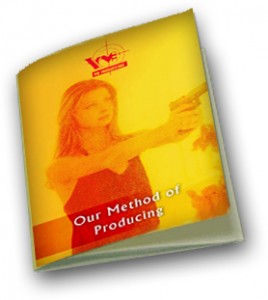 Follow us through our social media on Twitter, Facebook, Google+, Pinterest, Tumblr, Instagram and Goodread
We hope to see you back here soon!-