| | | |
| --- | --- | --- |
| | | ; |
Following the crickets that chirped in the wake of Uncle's Dream, Dostoyevsky continued his foray into comedy, his determination to re-enter St Petersburg society unswayed, thankfully to all who admire Russian classics and VM Productions' films. His next attempt was another comedic scenario titled The Village of Stepanchikovo and its Inhabitants, considered by some to be escapism for his part from a miserable life situation.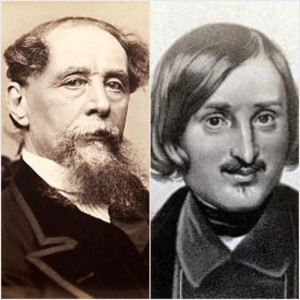 The availability of Charles Dickens' novels in exile gave Dostoyevsky the urge to indulge in caricature and comical absurdity. The shadow of Gogol likewise hung heavily over the troubled master, as denouncing Gogol's defense of the tsar had made him a capital criminal while associated with the Petrashevsky Circle. Though membership in this group would nearly cost the young writer his life, he would still have the last laugh in Gogol's own style. As Dostoyevsky himself once said, "we all emerged from Gogol's Overtcoat."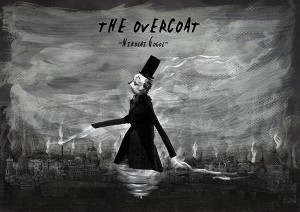 This last laugh would at most be shared with a friend or two as The Village of Stepanchikovo witnessed a similar silence as Uncle's Dream, only receiving several belated reviews associating it with "counterfeit humor" and "socio-political irrelevance." Over a century and a half later, however, Stepanchikovo maintains a unique charm that even transcends Gogol's contributions to the canon of Russian classics in its own weird way.
In the story, a young student named Sergey hears of strange behavior afoot at his uncle's estate in a village called Stepanchikovo. Returning home (for he is an orphan raised by his uncle, who is a colonel), he finds that his uncle, a kind and honorable man, has fallen under the dominion of a pseudo-intellectual named Foma Fomich Opiskin, a caricature of Gogol who alongside the uncle's mother dominates the poor colonel and his household.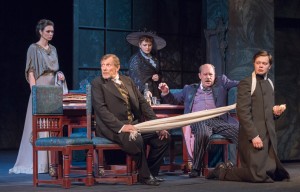 Sergey wishes to help his uncle and do something about this intruder, but his attempts to change things only prove to be ineffectual and only add to the drama. A situation many of us have indeed borne witness to within or outside of a Russian classic.
It was this novel that generated the comment from a critic that comedy "is not Mr. Dostoyevsky's forte." While this was Dostoyevsky's last major attempt at comedy, here are four reasons to read The Village of Stepanchikovo:
1. Technically not a novel – called a povest in Russian, or 'tale:' longer than a novella, shorter than a novel.
2. Attempt at drama – Dostoyevsky had first envisaged this story as a play, but in between finances and troubles with the censor a play would have been unfeasible. It did not stop this povest from being an influence on Chekhov, particularly Uncle Vanya.
3. Emergence of the Grotesque – Dostoyevsky's previous works featured bleak, absurd or ridiculous situations that defined these characters. With the exception of the doppelgänger in The Double, Opiskin is the first of Dostoyevsky's many future characters to be truly grotesque, making him one of many harbingers of greatness and The Village of Stepanchikovo an outline of sorts for his greater works.
4. Happy ending – a rare phenomenon even in Dostoyevsky's comedy.
********
Want to know about VM Productions' Dostoyevsky-Los Angeles Project and about the films we make? Want to participate in our projects? Sign up to get tickets to the premiere of our movie (currently in post production), Dostoyevsky Reimagined-BTS and
grab our  FREE e-books !

Follow this developing story through our social media on Twitter, Facebook, Google+, Pinterest, Tumblr, Instagram, Goodreads.
*******
Edited (& the visual material) by VM Productions