Good evening! My name is Alisa and this is my first blog for VM Productions. I've recently started to work with VM Productions and I'm very glad and proud that I have such incredible opportunity to take part in process of movie making. I've always been interested in the film industry and cinema in general, so when I've saw a vacancy in a Hollywood movie company I immediately applied. When I got this job I couldn't believe I'm was so lucky! I think such a reaction is quite expected from person who lives a thousand kilometers away from Los Angeles.
My two passions are cinema and books. I spend all my spare time reading and watching movies. Unfortunately, I don't think there are many people nowadays who share my passion of reading and moreover reading classical literature. I've asked myself: How many people nowadays are reading classical literature? And how many of them feel the real spirit of the art, read every page to the end and perceive the spectrum of emotions? You have to do everything fast in our time of modern technologies and business: fast money, fast feelings, fast love. Many of us don't want to stop this crazy pace and ask why would we do this? what's the point? But I think everyone has a moment in their life when there is no answer to such questions.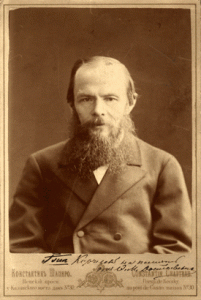 Russian literature is well-known all over the world for its candor and bitter truth of what is life. Sometimes it shocks, sometimes makes you cry or laugh but it never leaves you unconcerned. Love and treachery, human weakness, honor and dignity, the lie, what is God and what is man – all this is about Russian literature.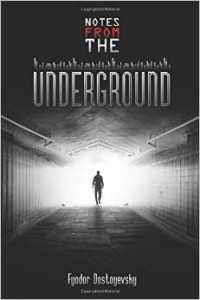 One of the most famous writers of Russian literature is Fyodor Mikhailovich Dostoyevsky. There are so many words which have been written about this great person who's tried to discover the human nature. There are also so many unknown facts about his life and his Art. Many directors nowadays finds their inspiration from the books of this master. One director who's been fascinated with masterpieces of Dostoyevsky is Vitaly Sumin. His new movie Dostoyevsky Reimagined: The Making of Notes from the New World is coming soon.
This is an Art House movie, real art that deserves the highest praises. This film is a great masterpiece which depicts very important things.
Be sure to visit us at home at Dostoyevsky Reimagined: The Making of Notes from the New World and on our social media pages: Twitter, Facebook, Google+, Pinterest, Tumblr, and Instagram.