So, who will be the next President of the United States? Will it be Hillary Clinton, Donald Trump, or Jill Stein?
Frankly, my dear, I don't give a damn.
Well, technically, Rhett Butler might give a damn. Scarlett O'Hara, too! And we might have to give a damn as well, as voting is our constitution-given right and ethical duty. But there is something a lot less stressful and more fun we can do today, while we wait to see who will place their personal paraphernalia in the Oval Office, and perhaps find the most appropriate location for the First Kitty or the First Puppy. We can talk about elections on the small screen!
We could have mentioned the shows that most frequently populate this kind of lists (Hello The West Wing, or House of Cards), but we decided instead to single out what we believe to be the very best out there. Quality over quantity, right?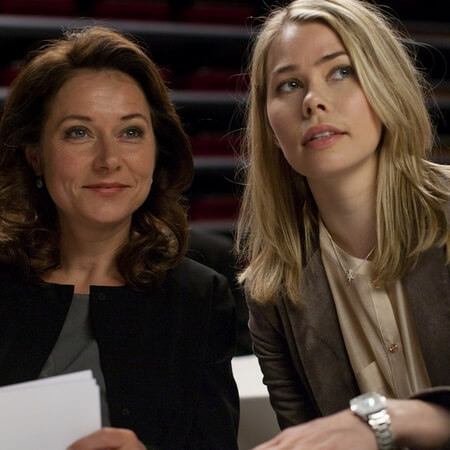 BORGEN
DR (Denmark) – Produced by Adam Price
30 Episodes (2010-2013)
One of the biggest, most pleasant surprises of this decade in the realm of international television is the emergence of Scandinavian productions, especially for what concerns the thriller genre. Shows like Forbrydelsen (The Killing) have become so popular and influential in the UK and US that they have led to stateside remakes – in this case, The Killing, which completed its fourth and final season on Netflix in 2014. But the best Danish TV series of the last 10 years is political potboiler Borgen, a little masterpiece whose striking realism, elegant poise and expert mix of politics, social ethics and everyday diplomacy stands out as one of the best examples the genre has to offer. Sidse Babett Knudsen of Westworld fame stars as leader of The Moderates party Birgitte Nyborg, loosely modeled after former Danish prime minister Helle Thorning-Schmidt. After a scandal hits the incumbent president, Birgitte find herself as the most unlikely of prime ministers, after a closely fought election. It's from that successful gamble that she enters a veritable minefield of political and diplomatic intrigues, while at the same time having to multitask as a mother of teenagers, and as the wife of a successful entrepreneur who might or might not want to continue resting at home for the sake of the family. Punctuated by tight directing and astutely topical and yet universal writing, the series is superbly acted, and is the rare case of a successful production leaving the stage at the right moment, when the public is still applauding. If Denmark ever had to prove it had a mature, exciting television industry, there could be no better evidence than this.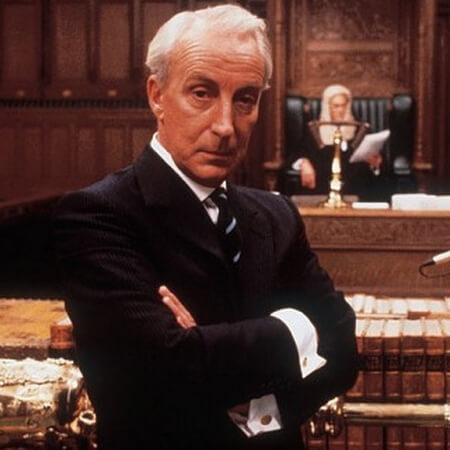 HOUSE OF CARDS
BBC (United Kingdom) – Produced by Ken Riddington
4 Episodes (1990)
All due respect to Frank Underwood and Kevin Spacey's faux Southern accent, they can't hold a candle to their original, British counterpart, the distinct charm of Francis Urquhart (yes, that's FU as well) played with unmistakable aplomb by Ian Richardson. The 1990 series Netflix's original hit of the same name is based upon, this little jewel by the good old BBC is one of the sneakingly darkest and most machiavellian of all British political satires. The formula is more or less the same, obviously: we're at the end of Margaret Thatcher's history-making tenure, and a deviously astute chief whip of the Conservative Party paves his way to his ultimate crowning through sordid machinations, deceit, political maneuvering and outright murder, all the while enlisting the help of his (possibly even more devious) wife and a contact in the media. You could argue that the American series is a little subtler in getting to its perniciously opportunistic ways, and that Robin Wright's portrayal of Claire Underwood is much more compelling than any female character in this series. But there is something about Francis Urquhart that even the excellent Kevin Spacey could never replicate, that lingering air of decadence masquerading as class, one of the many reasons that make this political thriller an exquisite watch.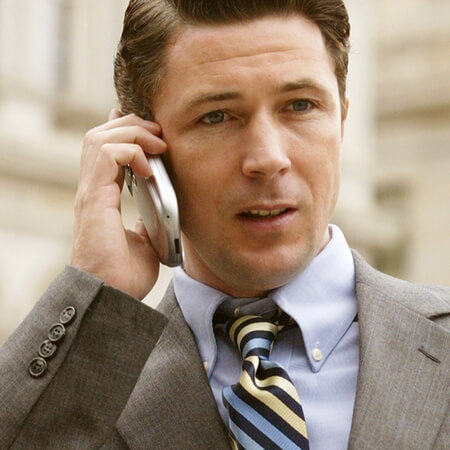 THE WIRE: SEASON 4
HBO (United States) – Produced by David Simon
13 Episodes (2006)
"You're cheating", you'd say. And in a way you'd be probably right. But if there is one thing that David Simon's masterful full immersion into all the gears that (didn't make) Baltimore work was great at, It's thematic multitasking. And it just so happens that alongside what is arguably the most realistic and riveting portrayal of the American educational system ever committed to the small screen, this Season 4 served us with a pretty damn spectacular mayoral race – with Aidan "Littlefinger" Gillen playing candidate Tommy Carcetti with smarmy flair. Heralded by many critics as one of the finest seasons any TV production has ever had, this is David Simon at his best: relentlessly, unabashedly realistic, even at the risk of playing against the alleged rules of mainstream television; with a cast that almost literally blends into the picture, allowing the former reporter's storytelling to slowly creep on us with power that is as long lasting as anything you'll ever see. This is TV stripped of all its unnecessary frills: exceedingly topical, constantly compelling, with a human touch and the necessary detachment to make it relatable. Few TV productions, if any, have ever achieved this quality.
Agree with us? Disagree? Join the discussion in the comments, and let us know!
Want to know more about what we do? Sign up to learn more about our process, our projects, and upcoming premieres.

Follow this developing story through our social media on Twitter, Facebook, Google+, Pinterest, Tumblr, Instagram, Goodreads.