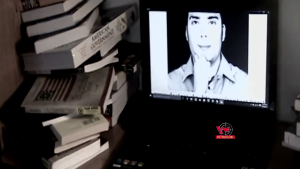 Film is a reflection of the society from which it is created, and while glitzy special-effects and blockbuster titles dominate the summer, the real creativity goes on at hundreds of independent art-house production studios around the world. These studios have produced thousands of movies over the years, and some of them have gone on to become celebrated classics of world film!
We here at VM Productions love art-house cinema, not only because we produce art-house films but also because the stories that are told through the art-house lens are rich and the characters are highly complex. Our Dostoyevsky adaptations, Shades of Day and Notes From The New World, have gone on to win several awards, which we are proud of, but we also admire and celebrate the work of all the other studios in this interesting industry.
Some art-house studios go on to sweep the film festival circuit at Cannes and Toronto and end up as household titles that people around the world recognize! These are the diamonds in the rough, and here at VM Productions we celebrate their exceptional success. Here is a list of art-house titles that you probably know, but will be surprised to learn they were not big budget!
Nosferatu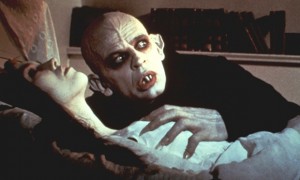 In 1922 this adaptation of Dracula spooked audiences and set the still-growing movie industry afire with awe. Max Schrek, the actor who played the vilified Count Orlok, nailed the role perfectly, and the creepy musical score and haunting story of a vampire loose in the world left an impression that lasts today.
Nosferatu was a groundbreaking film, not just for the wanton sexuality which was unheard-of during the post-Great War years, but also because it came out of a low-budget studio in Germany. Prana Film was an art-house studio (one of the originals) that was set up in 1921 in Wismar, in eastern Germany. Albin Grau, one of the co-founders of the studio and the producer of Nosferatu, wanted to translate Bram Stoker's Dracula onto his wartime experiences. Unfortunately Bram Stoker's widow would not sell Grau the rights to the story, so he changed the names and locations and the film went into production.
Prana Film was a short-lived studio, because Mrs. Stoker sued the studio into bankruptcy after Nosferatu was released, but Grau's legacy was already established, making Nosferatu one of the original art-house films and a classic even today!
Crouching Tiger, Hidden Dragon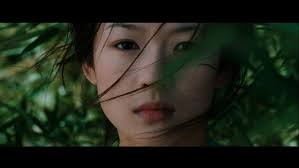 Crouching Tiger, Hidden Dragon was produced by a Hong-Kong based art-house studio and was never meant to become the international success and Academy Award-winner that it did. The story is based on one of the books in a Chinese trilogy and the film was meant for fans in that sub-culture. With a measly budget of $17 million and free cameo appearances by a few popular Chinese and Taiwanese actors, the cast and crew were taken by surprise when the film became a huge international hit.
Ang Lee, the film's director accepted two of the four Academy Awards and the Golden Globe it received, but the film was actually a production by a consortium of art-house studios in China, Hong Kong, Taiwan and Los Angeles. The action sequences were carefully choreographed to match the mood of the books, and it was these stunning sequences that gained the film such popularity. Crouching Tiger, Hidden Dragon made $130 million in the US alone, which came as another surprise to the art-house studios who made it!
La Dolce Vita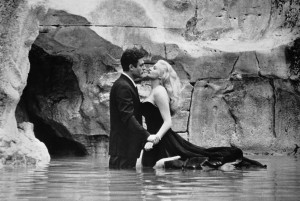 One of the most critically-acclaimed films of all time, as well as a film that set the bar for costumes, was also a low-budget art-house film out of Italy! La Dolce Vita follows a ragged gossip journalist through a week in Rome as he searches for love and life. The film is split into 7 stories, which are the 7 different days that our hero experiences in Rome, each story beginning with a morning and a memory from the night before. The filming and writing was groundbreaking when La Dolce Vita was released in 1960, and writer-director Frederico Fellini was just as surprised as everyone else when the film picked up critical acclaim around the world and won a Golden Globe and an Academy Award!
Filming was shot mostly at one location in Rome as the studio didn't have a large budget, although at one cocktail party a villa outside of Rome was rented, and the waiters and servants in the scene are real Italian aristocrats who wanted in on the fun of starring in a movie! The famous scene of Marcello Mastroianni and Anita Eckberg kissing in the fountain was shot in the middle of January, and the water was so cold, and Marcello so nervous to shoot this extremely erotic scene (for its time), that he had to polish off an entire bottle of vodka to film it. If you watch closely enough you can see that he's drunk as a fish!
La Dolce Vita is a classic art-house film, produced art-house style complete with volunteer extras, and today is one of the most famous films ever made!
Sex, Lies and Videotape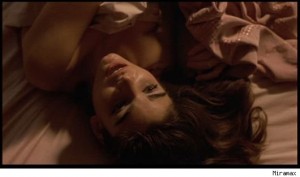 Sex, Lies & Videotape is the art-house film that brought director David Soderbergh to prominence. The film is about a man who films women talking about their sexuality, and who ends up having an affair with a married woman AND her sister. Released in 1989, the film went on to win a Golden Globe, sold millions of copies on VHS and DVD and, in 2006, was added to the US Library of Congress for being "culturally significant."
David Soderbergh wrote the film in a week on a legal note pad and it took 30 days to shoot the film in Louisiana. It was released to 4 theatres in August 1989, but word spread around the US, UK, Canada and Australia and in October of that year it was picked up by a major distributor and was shown in more than 500 theatres around the world. The $100,000 film made more than $25 million and brought Soderbergh into the mainstream, where he's been ever since!
A Clockwork Orange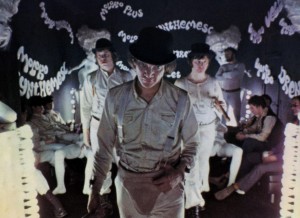 It's probably no surprise that A Clockwork Orange, Stanley Kubrick's disturbing adaptation of the famous book, is an art-house film. The gritty filming, low-budget sets and outside-of-mainstream violence is very obvious. Kubrick set out to intentionally shock audiences, and, knowing that no major studio would ever put their name behind this film, he sought out a London-based art-house studio to produce the film.
Kubrick wasn't even interested in the film at first. A friend of his gave him a copy of Anthony Burgess' book and he set aside while he was working on a Napolean Bonaparte epic. Kubrick's wife found the book, read it, and then thrust it at him. "You HAVE to read this!" she told him. Kubrick read the book and immediately realized he HAD to make it into a film.
In September 1970 shooting began at the Duke of York pub. Kubrick's own bedroom was turned into the treatment room where Alex is forced to watch hours of violent footage. The scene that took the longest to shoot was the fight scene between the rival gangs, mainly because they were unable to get permits to shoot the film on Tagg's Island in the middle of the Thames and kept having to stop filming and hide whenever a boat passed too close by.
A Clockwork Orange was released in 1972 to a few select British, American and French theatres, and it was received with such critical acclaim that it was soon showing in select theatres around the world. It was the most popular film in France for seven years in a row, and in America it grossed more than $28 million despite costing less than $2 million to make, and stands today as one of Stanley Kubrick's finest achievements.
Art-house films allow writers, directors, actors and crew to create works of art that reflect the society producing them. Budgetary constraints give a certain artistic creativity that cannot be found in the big and bureaucratic Hollywood studios, and this creativity can be seen in the four movies listed here.
We at VM Productions are inspired by films like Nosferatu, La Dolce Vita and others, and the cast and crew who work with us are the best in the business. If you would like an opportunity to tour VM Productions studios, or even appear as an extra in our next movie, then join our movie club. You'll get access to behind the scenes videos, interviews with the cast, a fun newsletter and a chance to win a tour of the studios. Best of all, it's free! Learn more here.