It's fall in the Northern Hemisphere, and the changing season fits in well with the mood here at VM Productions. Change is the watchword right now — changing attitudes, changing seasons,and changing the way we're moving forward. As we move away from the drama and confusion of summer, the future of Dostoyevsky Reimagined: The Making of Notes From The New World enters a new and exciting chapter.
For many fall is a time of thought and reflection, and we at VM Productions are in a decidedly contemplative mood. We're going back to our roots, focusing on the things we love that inspire and motivate us to pursue independent film in the first place. From the surreal visuals of Stanley Kubrick to the twisted tales of David Lynch, fall seems the perfect season to dig into our original inspiration.
That doesn't mean we're not moving forward — far from it. If anything, rewatching the movies and rereading the books that first ignited the creative flames has only sought to amp up our motivation. We've got so many exciting things in store for you this season. From new incentives to exclusive content (and a peek at the sources that have inspired us) it's a whole new chapter in the world of VM Productions.
My optimism even extends to the drama of the Robert Hurley mystery, which shows interesting developments as well. The only problem there is evenly dividing up my time between promoting Dostoyevsky Reimagined and pursuing the tangled threads of the Robert Hurley investigation. For those of you just tuning in, read through these old blog posts to understand the entire twisted tale. But recent developments have indicated that there soon may be — dare I say it? — a break in this case.
My hope for this project (and finding out what happened to Robert) is buoyed by the team we've developed at VM Productions. Despite the setbacks and numerous people we've lost along the way (in disappearances decidedly and eerily similar to those that occurred during filming), we've ended up with a truly solid group of people: passionate and committed individuals determined to promote Dostoyevsky Reimagined and get to the root of what happened to Robert Hurley.
Make no mistake about it: these two things are inarguably intertwined. Without the movie, there would be no documentation of Robert Hurley's mysterious disappearance; at the same time, it's easy to see how his work drove Hurley deep into a strange and sinister situation. The more I investigate, the more sure I am that his rantings were not the work of mere paranoia. Hurley was haunted in those last few days and weeks by strange and malignant forces intent on doing him harm. What happened next remains a mystery, but one I feel confident we are on our way to answering.
I don't make these statements lightly; Hurley's bizarre disappearance (and those surrounding it) have been a source of terror, confusion, and misery for all involved. But I have proof, finally; it is fragmented and often hard to follow, but it is there. These are only the barest scraps of proof, but they are real and concrete. For the first time in a long time, I believe we may truly find out what really happened to Robert Hurley, and whether his disappearance is connected to the Russian mafia, ancient cults, or something even stranger.
You'll have to stay tuned for the proof, though; or better yet, sign up for our free newsletter. Not only will you get exclusive content regarding our film, you'll get a firsthand look at my ongoing investigation into Robert Hurley. And as always, if you know anything about his disappearance, please get in touch.

 So welcome to fall, from VM Productions. It's going to be a season no one will soon forget.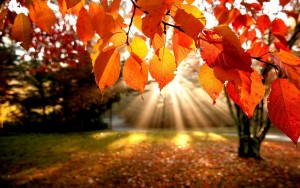 Follow this developing story through our social media on
Twitter
,
Facebook
,
Google+
,
Pinterest
,
Tumblr
, and
Instagram
.
MORE ABOUT ROBERT HURLEY:
Lauren's blogs:
Production Notes: Vlogs, The Missing, And The Fear
Production Notes: What Happened To Robert Hurley?
Production Notes: Incentives, Sign-Ups, And More Mysteries
Production Notes: Saying Goodbye, Staying On Track, & Ominous Signs
Production Notes: Incentives, Updates and the Missing Screenwriter
The Missing Screenwriter: Silence Speaks Volumes
Changes, Updates, & The Missing Screenwriter
Shari's blogs:
The Missing Screenwriter: Dark Onto Light continued
The Missing Screenwriter: Dark Onto Light
The Missing Screenwriter: The Journal
The Missing Screenwriter: Part Two
The Missing Screenwriter: Part One
If you have any information that could help us find Robert Hurley please contact VM Productions office. Please sign up by clicking here