It all started with the Cinema of attraction when Lumiere Brothers dazzled people with a train rushing towards them in 1896. The image was black and white, yet it frightened people. The audience rushed outside, scared for their lives. It was not until 1908 that color found its way into the cinema world. A Visit to the Seaside (1908) was the first commercially produced film in natural color. Furthermore, in 1914 the first feature-length narrative film in natural color, The World, the Flesh and the Devil was made. After this remarkable development in cinema, directors started using the effects of color to create unique meanings. In this article, while analyzing the effects of color in cinema and the mind, we will also examine Vitaly Sumin's Shade of Day (2006) (2013 –Director's Cut) and the color usage in this VMP movie.
Shades of Day, a film by Vitaly Sumin, explores the effect of color in a non-traditional way. This unique film is both in black & white and color. Black & White movies are often used to give a nostalgic feeling. Moreover, this color choice affects the film thematically, and it is certainly an artistic decision. To name a few, Roma (2018) by Alfonso Cuarón, The Light House (2019) by Robert Eggers, and Belfast (2021) by Kenneth Branagh. Unlike these movies, Vitaly Sumin not only made the choice to shoot Shades of Day in black & white, but he also added his unique point of view by adding color to some of the specific scenes of the movie. His vision had a clear purpose. Needless to say, just like Sumin's intention, the colors serve a purpose in the cinema world.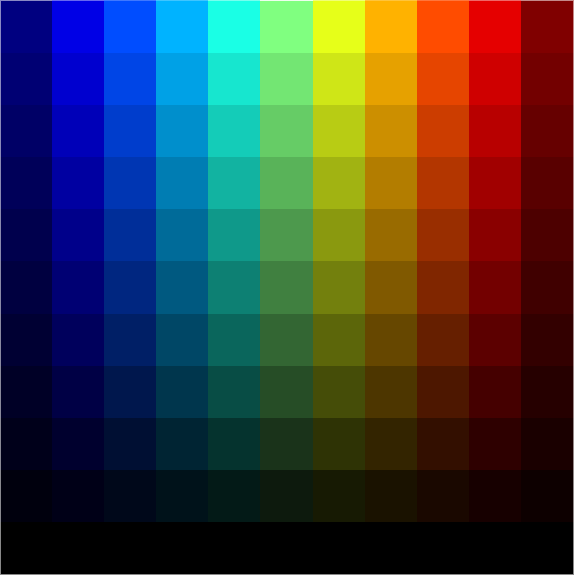 Colors' Effect on Minds & Movies
It is a known fact that colors have an impact on mood, feelings, behaviors, and thus, psychology. It is a communication tool, which has also been utilized by directors and the film industry on daily basis. Furthermore, colors can affect a person to have a happier view in life and a healthier mindset. In terms of cinema, after the invention of the color technique, it served more than just looking "realistic". It is used to engage emotions and connect with the audience on another level. This gives black & white movies more of a nostalgic feeling. In other words, black and white movies became the classic approach, whereas the color movies became the "magical" ones.
Color in Cinema
The color can set the mood of the film. In some movies, it can even be scripted as a character. For example, American Beauty used the color red to provoke feelings of passion, desire, and danger. Undoubtedly, black and white in a movie can be used as a characteristic symbol as well. But, furthermore, the juxtaposition of black & white, and color can be utilized and brought together to enhance the meaning the colors hold.
"I will argue that film color is micro-managed by a spectator moment by moment through metaphors, stylistic porotypes, narrative, and interest."

Branigan, E. (2017). Tracking Color in Cinema and Art. Taylor & Francis.
As Branigan discusses here, Vitaly Sumin pulled his spectators into Shades of Day world he created and encouraged them to analyze the metaphors, porotypes, narrative, and interest within the film color. Color in cinema has many powers. And Sumin certainly discovered the unexplored areas of filmmaking by intertwining two styles of storytelling.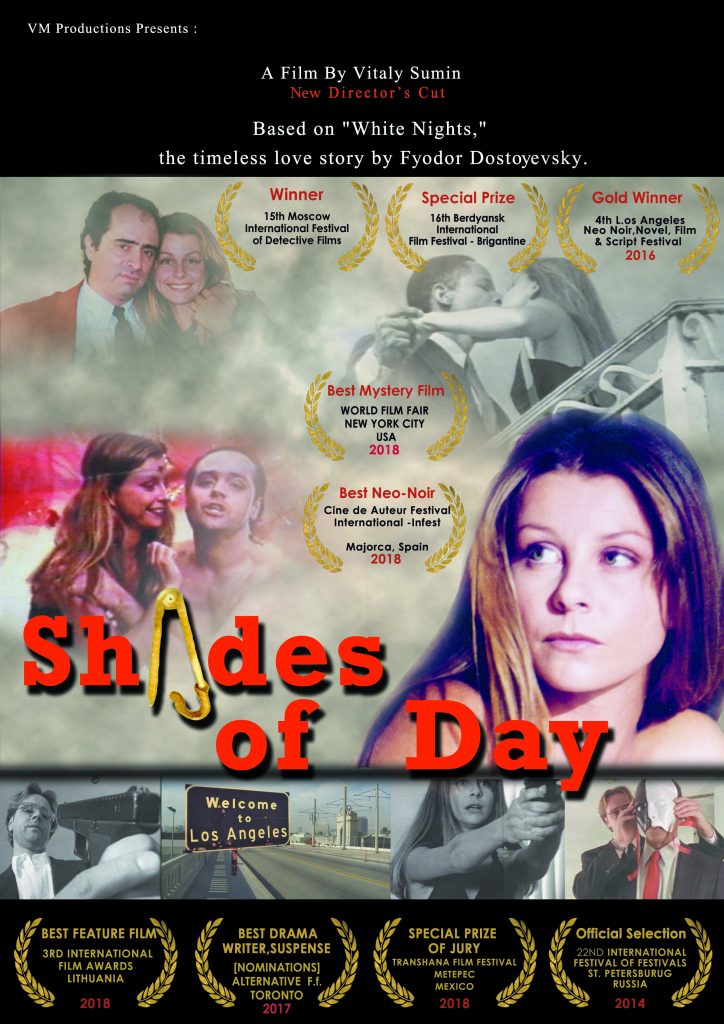 Shades of Day
Award-winner Shades of Day is a VMP movie directed by Vitaly Sumin. After giving up his dreams of becoming a screenwriter, a security guard Steven Prescott saves a young woman from being assaulted by a gang. He rescues and brings beautiful Linda home. Their interesting relationship takes turns when he finds out about her former lover. Linda and her ex-lover Paul made a pact to meet each other again after two years when he completes his studies. Linda persuades Steven to spy on Paul. However, Steven ends up developing a friendship with Paul. More to that, Steven fights for Linda's love in this love race. When Linda finds Steven's novel about the guilt he has for stealing her from Paul, their relationship improves.
The story doesn't end here. The love triangle and murder at the hands of a Russian mafia only lead the characters to chaos. Inspired by Dostoevsky's novellaWhite Nights, Shades of Day explores the boundaries of storytelling. By having many layers in the movie, Sumin lets his audience discover the metaphors he planted. Shades of Day comes with many Shades of Color and film grammar. The black and white in the movie also affect the title; "Shades" of Day.
Color in Shades of Day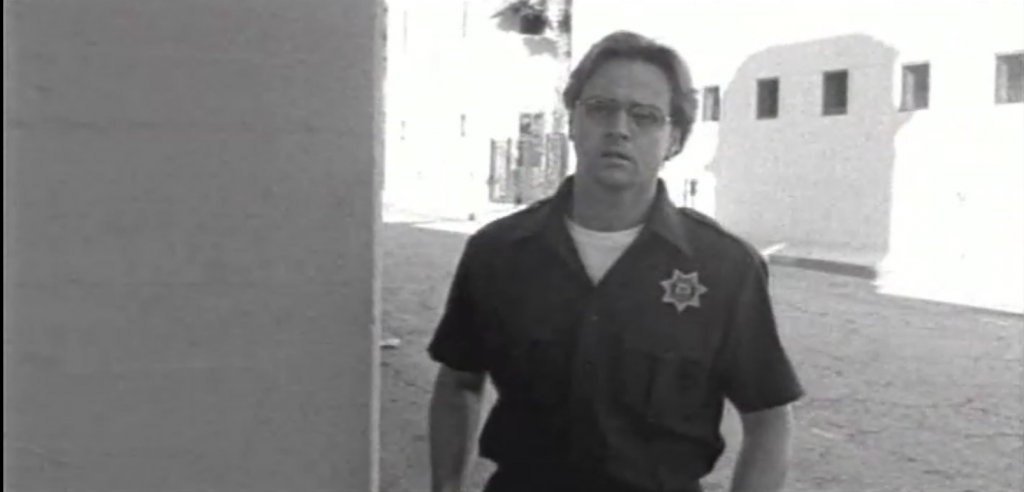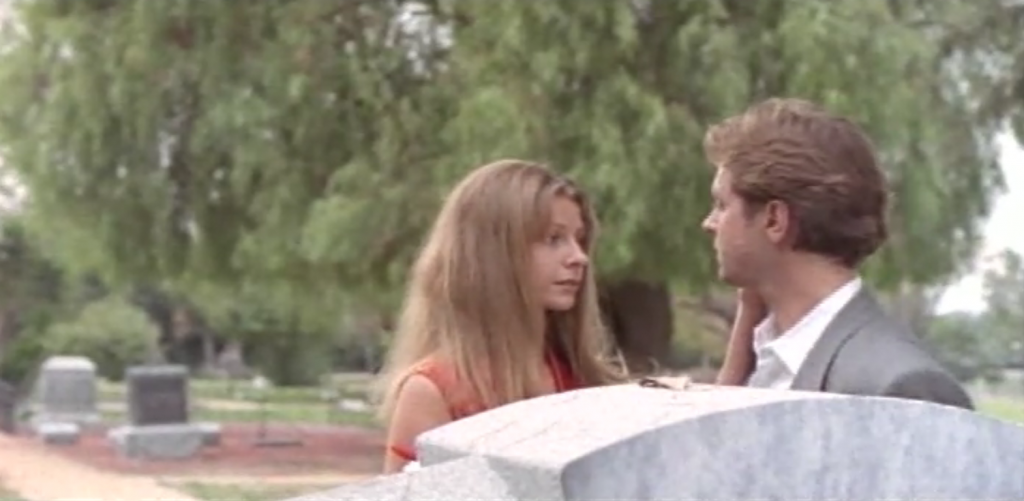 The choice to shoot the film in both black & white and color is exceptional. But of course, every scene and choice has a purpose in the movie world. Sumin intended the sequences in color to represent dreams, desires, and hopes. Whereas, the black & white sequences represent feelings with bad connotations. For instance, in the same sequence where Linda and her customer Sam talk, Sam sees Linda in black & white in the conversation, while Linda sees him in vivid colors. This approach is an extraordinary way of telling the story.
Earlier, while discussing the colors, we covered how they can affect moods or feelings. What Vitaly Sumin wanted to achieve here is to make the audience involved in the movie, by making them feel what the characters are feeling. For example, when dreamer Linda is happy, the scene is colorful and bright, which can cause a spectator to sympathize with the character. These are the "magical" scenes of a black and white movie. The spectator relates more to the movie, due to the choice of the director. By utilizing the connotations of color and black & white, Vitaly Sumin has created an innovative masterpiece. The contrast is unique and certainly adds a lot to this great film.
Conclusion
Ultimately, color and black & white play a big part in movies. The choice of the director should never be underestimated. Because it will always have a purpose. Especially, considering the effects of color on human psychology, using them properly and artistically can lead to making an award-winning piece. A VMP Movie, Shades of Day is a great example of this fact. Vitaly Sumin explored and broke boundaries of classic filmmaking, and carried the storytelling to another level. The color scenes draw the audience into the movie by making them feel what the characters are feeling. VMP Films continue with its film selection. You can follow, participate in our forthcoming productions or get a first-row seat at a premiere of An LA Story (currently in the last stages of post-production)
Want to know about VMP Films and about the films we make? Want to participate in our projects? Sign up to get free tickets to the premiere of AN LA STORY , and grab our FREE e-books!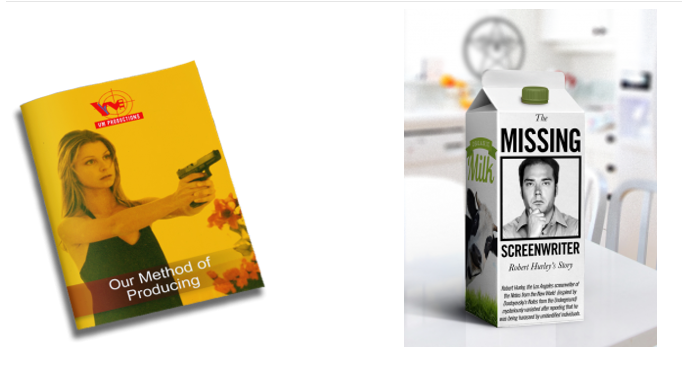 Follow us through our social media on Twitter, Facebook, Pinterest, Tumblr, Instagram, Goodreads.
Fair Use