As soon as I began working with VM Productions I was instantly captivated by the story behind Hurley's disappearance. With many varying theories on what happened to the screenwriter (many of which are featured on this blog) I decided to look into the background story myself and see what conclusion I would come to.
After much research I strongly believe that Hurley's disappearance is connected to the cult Dark onto Light.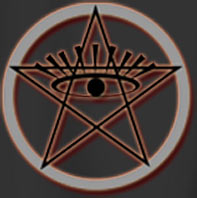 I've always been interested in the occult, ancient history and mythology and have spent many hours leisurely reading through translations of ancient texts and stories of revengeful Gods and Goddesses but beginning my research on Dark onto Light was difficult. This cult have done a fantastic job at remaining anonymous, a shared talent among many secret societies.Due to the lack of information we have on Dark onto Light and the absence of historical records available to the public I quickly realized I had to dig a little deeper if I wanted to shed any new light on them.
After weeks of in depth research I realized I was bringing up a lot of information especially in regards to the cult's secret symbolism and beliefs. Using Hurley's diaries, my current occult knowledge and information available online I decided to create a website recording all of my research- as a public blog and also to reach out to anybody who could provide more information on the subjects I was discussing.
The purpose of my research ?I truly believe if we can learn enough about Dark onto Light we will get a better insight into Hurley's fate and may succeed in solving this mystery once and for all.
Be sure to visit Jade's website and learn more about Robert Hurley and the film that was made about his experience at Dostoyevsky Reimagined: The Making of Notes from the New World.
Want to know more about the films we make? Sign up to learn more about our process, our projects, the upcoming premieres and grab our  FREE e-book (click on the cover below)!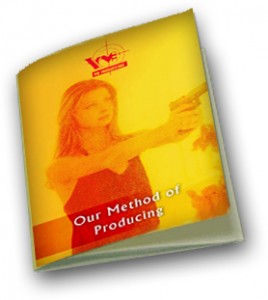 Follow this developing story through our social media on Twitter, Facebook, Google+, Pinterest, Tumblr, Instagram, Goodreads.
Ford's blogs:
The Missing Screenwriter: Golden Dolls
The Missing Screenwriter: A Certain Code
The Missing Screenwriter: What's Not on the Menu
The Missing Screenwriter: To the Breaking Point
The Missing Screenwriter: Cloak-and-Dagger
The Missing Screenwriter: An Inside Job
The Missing Screenwriter: Eyes Wide Shut
The Missing Screenwriter: Relevant Patterns
The Missing Screenwriter: When Darkness Becomes Light
The Missing Screenwriter: Diary of a Madman
The Missing Screenwriter: What We Know So Far
Mark's blogs:
It only got Stranger and Stranger…
My Attempts to Work with Jord, the Vlogger
Lauren's blogs:
Production Notes: The Plight Of The Vlogger
Production Notes: A New Perspective
Production Notes: Disappearances, Dark Tidings, & Sinister Situations
Production Notes: Changing Seasons, Changing Moods, And What Comes Next
Production Notes: Vlogs, The Missing, And The Fear
Production Notes: What Happened To Robert Hurley? 
Production Notes: Incentives, Sign-Ups, And More Mysteries 
Production Notes: Saying Goodbye, Staying On Track, & Ominous Signs 
Production Notes: Incentives, Updates and the Missing Screenwriter
The Missing Screenwriter: Silence Speaks Volumes
Changes, Updates, & The Missing Screenwriter 
Shari's blogs:
The Missing Screenwriter: Dark Onto Light continued
The Missing Screenwriter: Dark Onto Light
The Missing Screenwriter: The Journal
The Missing Screenwriter: Part Two