Ever since the disappearance of our screenwriter, Robert Hurley, the website for our latest film, Dostoevsky Reimagined (www.dostoevsky-bts.com), has been plagued by a steady onslaught of intrusions and invasions.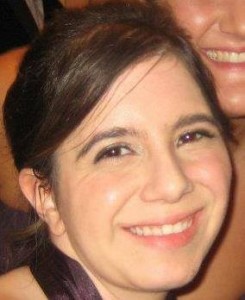 When VMP blogger and researcher, Lauren Saccone, was initially trying to unearth clues regarding Hurley's disappearance, she reports being hindered by almost daily glitches on the website and connected links and e-mails. Later on in her investigation, all of her files, notes and e-mails disappeared, along with several Hurley blog posts that simply 'blinked out of existence'. Technical intervention at this stage revealed several hacking attempts into our servers, not with the motive to gather information, but to destroy information.
After Lauren's sudden withdrawal from her investigations into Robert Hurley's disappearance, Mark Salcido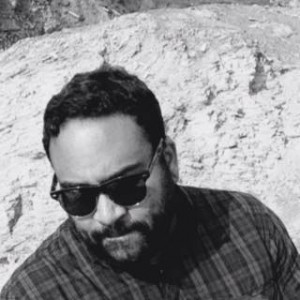 stepped into her shoes and came up against similar problems with the security of our website, leading him to ask the question: 'Are the Russian Mafia reading our e-mails?'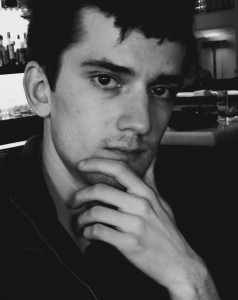 Blogger and researcher, Ford Harris (left photo), later reports a serious website server crash, where blog posts about Hurley again disappeared. Technical support was able to confirm that these particular posts were specifically targeted and removed intentionally.
Last night, we discovered yet another cyber-attack on our website, with lists of members' e-mail addresses and names being replaced with alphanumerical codes. We may try to explain this away as just another spamming, but this seems like an unusual form of attack: not sending unsolicited messages, not advertising, not gathering data, not attention-seeking. Again, this appears to be an attempt to destroy information. Or induce paranoia, perhaps? The spam attack began on the 18th June and ended on the 25th June after our web developers installed 'captcha' on all of our web pages. It is strange that it was only our Dostoevsky Reimagined- BTS website that was targeted, as the same subscriber sign-up forms are available on our VMP site too.
Click on the images above for better view!
A quick Google search will confirm that it is common knowledge that the Russian Mafia are the most prolific cybercriminals in the world. Robert Hurley's connections to the Russian Mafia are undeniable. But… is he a victim? Or is it possible that he has become one of them? Someone professing to be Robert Hurley sent an e-mail through the VMP website, then vanished. Is he playing a game with us?
If the Russian Mafia wanted to shut our website down completely, then I am positive that they have the ability to do exactly that. So why are we suffering small-scale, but regular, pernicious cyber-attacks? Is it a warning? Or could it be a message from Hurley?
The thing that's giving me chills at the moment is the fact that reports on Russian Mafia targeted cyberattacks often include the words 'targeted assassinations'. Is it time to stop our investigations?
Be sure to visit our website and learn more about Robert Hurley and the film that was made about his disappearance at Dostoyevsky Reimagined: The Making of Notes from the New World.
Want to know more about the films we make? Sign up to learn more about our process, our projects, the upcoming premieres and grab our  FREE e-book (click on the cover below)!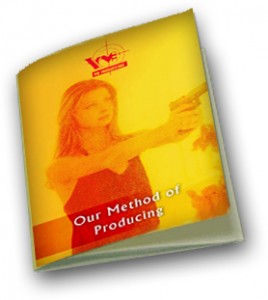 Follow this developing story through our social media on Twitter, Facebook, Google+, Pinterest, Tumblr, Instagram, Goodreads.
*****
Jade's blog:
Ford's blogs:
The Missing Screenwriter: Golden Dolls
The Missing Screenwriter: A Certain Code
The Missing Screenwriter: What's Not on the Menu
The Missing Screenwriter: To the Breaking Point
The Missing Screenwriter: Cloak-and-Dagger
The Missing Screenwriter: An Inside Job
The Missing Screenwriter: Eyes Wide Shut
The Missing Screenwriter: Relevant Patterns
The Missing Screenwriter: When Darkness Becomes Light
The Missing Screenwriter: Diary of a Madman
The Missing Screenwriter: What We Know So Far
Mark's blogs:
It only got Stranger and Stranger…
My Attempts to Work with Jord, the Vlogger
Lauren's blogs:
Production Notes: The Plight Of The Vlogger
Production Notes: A New Perspective
Production Notes: Disappearances, Dark Tidings, & Sinister Situations
Production Notes: Changing Seasons, Changing Moods, And What Comes Next
Production Notes: Vlogs, The Missing, And The Fear
Production Notes: What Happened To Robert Hurley? 
Production Notes: Incentives, Sign-Ups, And More Mysteries 
Production Notes: Saying Goodbye, Staying On Track, & Ominous Signs 
Production Notes: Incentives, Updates and the Missing Screenwriter
The Missing Screenwriter: Silence Speaks Volumes
Changes, Updates, & The Missing Screenwriter 
Shari's blogs:
The Missing Screenwriter: Dark Onto Light continued
The Missing Screenwriter: Dark Onto Light
The Missing Screenwriter: The Journal
The Missing Screenwriter: Part Two